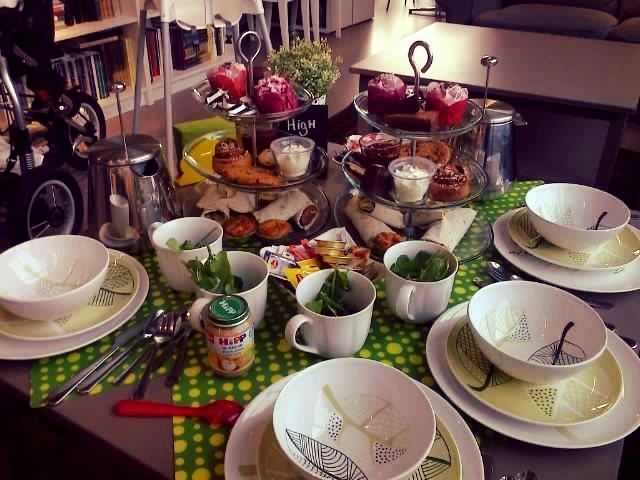 How good does this pictures look? And I don't mean quality wise. Besides the very present teeth marks on my phone, I'm pretty sure there is also baby drool on the camera lens. I meant what's in the picture.
This week it was time for our annual High Tea. Me, my mom, my aunt and my niece try to plan a little get-together once a year. Our weapon of choice happens to be a High Tea. I've done so many, but this was definitely one of my favorites. As you can see they served it with fresh mint tea. That was a first! And you'll never guess where we did this...at Ikea! Now I don't think they serve it everywhere, and it's definitely poorly advertised. But if you have an Ikea near you that offers this service, I very much recommend it!
We also brought Charlotte along and as you can see that also served it with a snack especially for her. The baby food was free of charge. Charlotte had so much fun! She loved to sit with us and be part of what the grown ups were doing. She was so proud and couldn't stop smiling and babbling. She was such a charmer!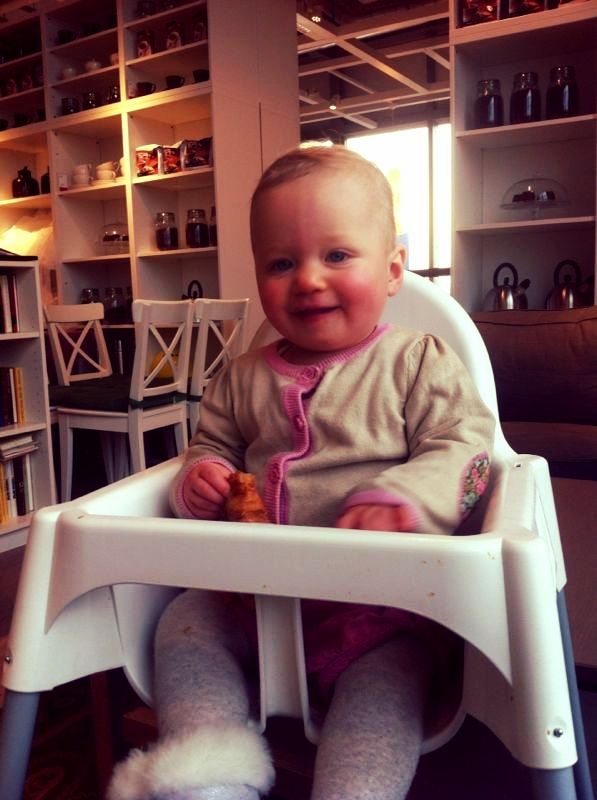 We had a lovely afternoon and it obviously ended in some serious shopping. I'm stocking up for the holidays and the shopping will continue tomorrow! The only downer was that I was planning to take my new car. I'm looking for a new one and I thought I found the one for me a couple of days ago. I was so devastated when the car turned out to be a disappointment. So I'll have to continue my search for the perfect ride. Who knows, maybe I'll have some new car news to share really soon! Maybe!
Kisses!