I wasn't actually planning on doing another outfit of the day. I wanted to do Charlotte's 9 month update this week, but unfortunately her 9 month check-up got postponed. I really wanted to get het stats in, so I decided to do something else this week. This check-up was already schedueled pretty late, but now she'll actually already be 10 months once we make it to her 9 month check-up... oh well!
I thought today's outfits were pretty cute, so I thought I'd share! It's getting colder, and that automatically means I start gravitating towards the darker colors. I'm not a big fan of black, so I tend to lean towards gray, silver and navy. I mentioned before that I like to match our outfits and today is no exception. Charlotte is wearing the same colors, but with a few pops of pink. Kids need some color in their outfits!
My Outfit
I'm wearing my navy blue trenchcoat by Vila and my gray animal print vest by Vila. Can you tell I love Vila? Haha! I paired it with a charcoal cami from H&M and my black skinnies by Mexx.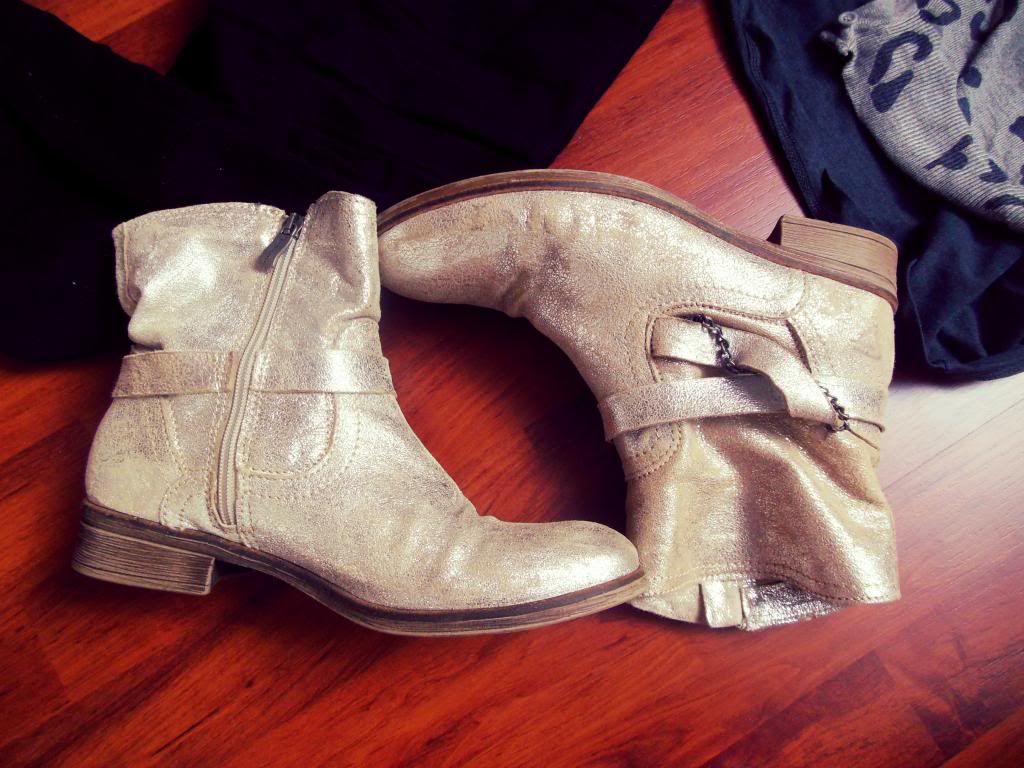 The boots are by the brand Tamaris. I love the look, but I was kind of dissapointed by the quality. They are made from a lovely soft leather, but the silver flakes are falling off at a rapid speed. This was the third time wearing them, and there are already large patches of beige leather peeking through. They weren't cheap, so I expected them to last a bit longer than this!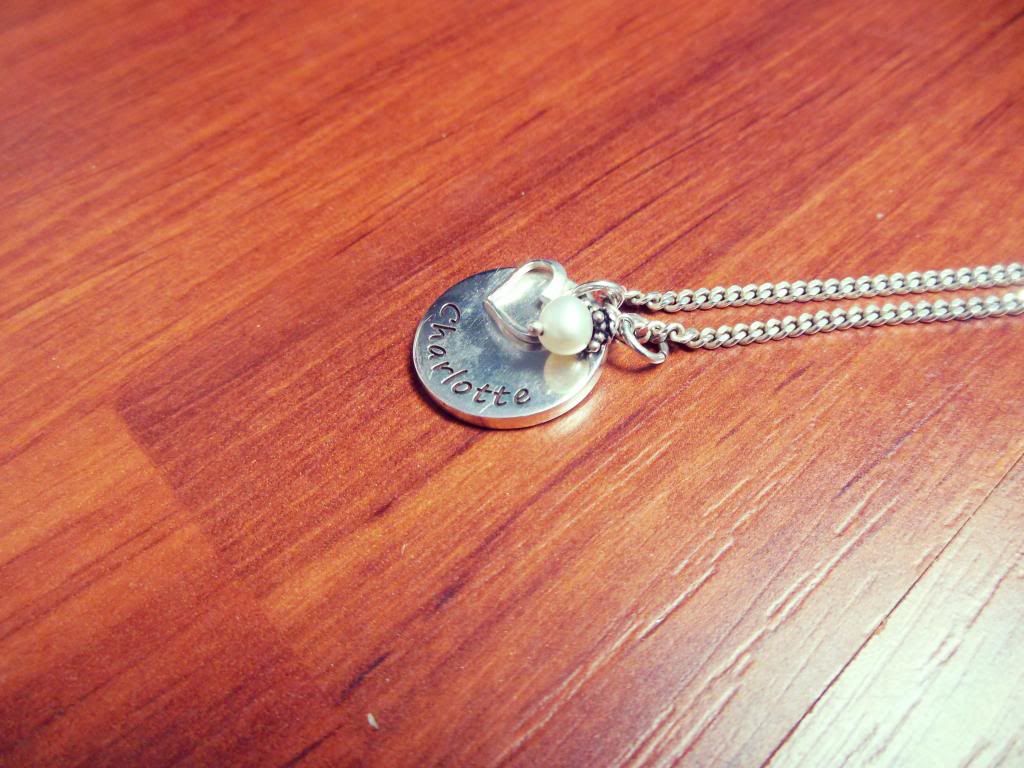 And this is my favorite necklace! Excuse the drool stains, it's Charlotte's favorite as well. :) It's a silver nameplate necklace with a silver heart and a little pearl. It has Charlotte's name on it and I got it for my first mother's day. I earned it! I make pretty long days, so it's nice to have something like this with me to remind me of the gorgeous little gal that's waiting for me at home!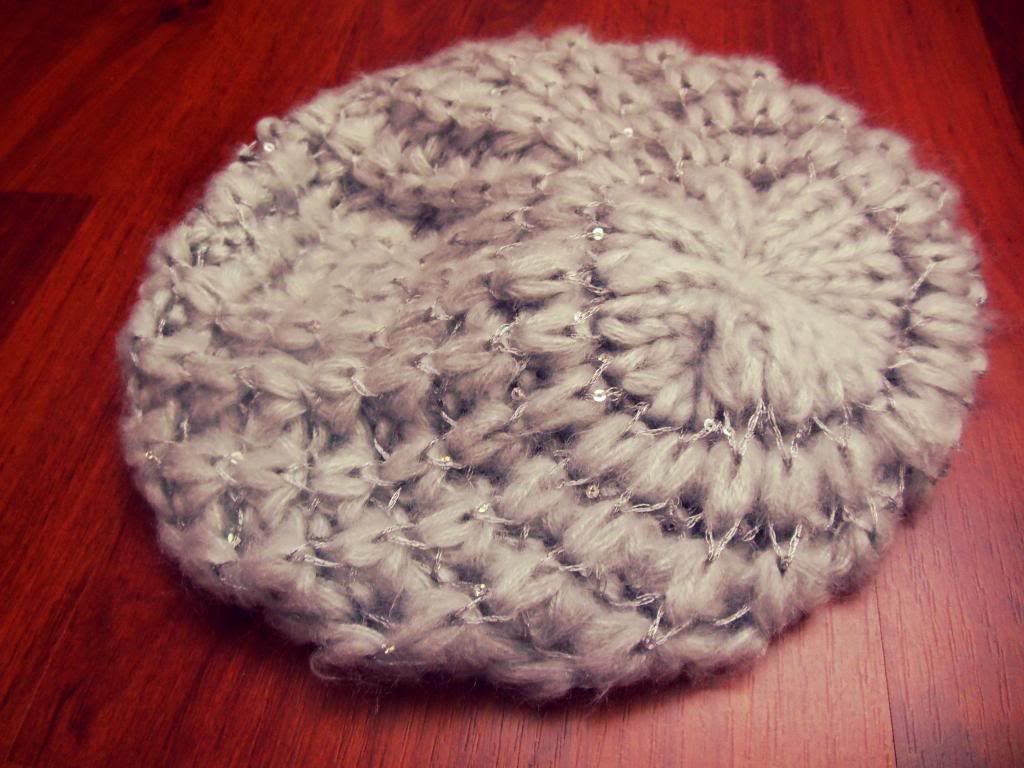 T
The hat is from Claire's and it has silver sequins on it. I love it! I also have a scarf and gloves to match!
Charlotte's Outfit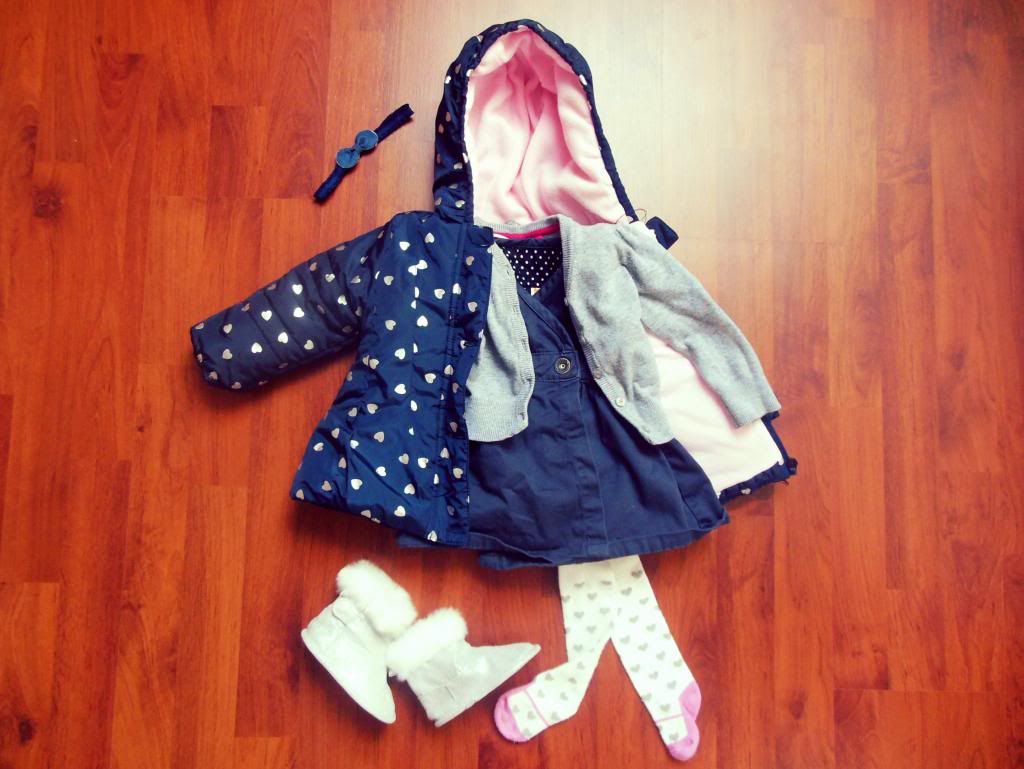 Unfortunately I can't say too much about Charlotte's outfit. Most of the items were gifts, so I don't know where they are from. Sorry! Charlotte's outfit consists of a blue wintercoat with silver hearts, gray vest and a navy little dress.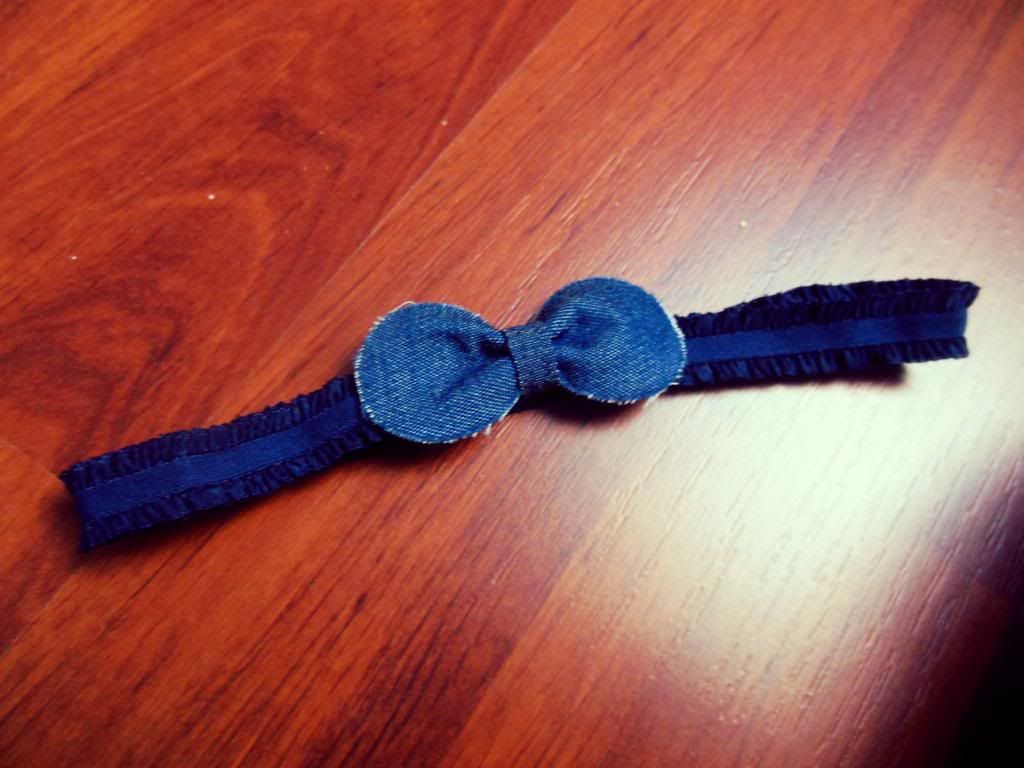 The blue and denim headband is by Claire's. It came in a three-pack and it was actually labelled 3 years and up. I don't think that's quite right because they fit Charlotte's little head pretty snug. I don't think you could actually get this on the head of a three year old.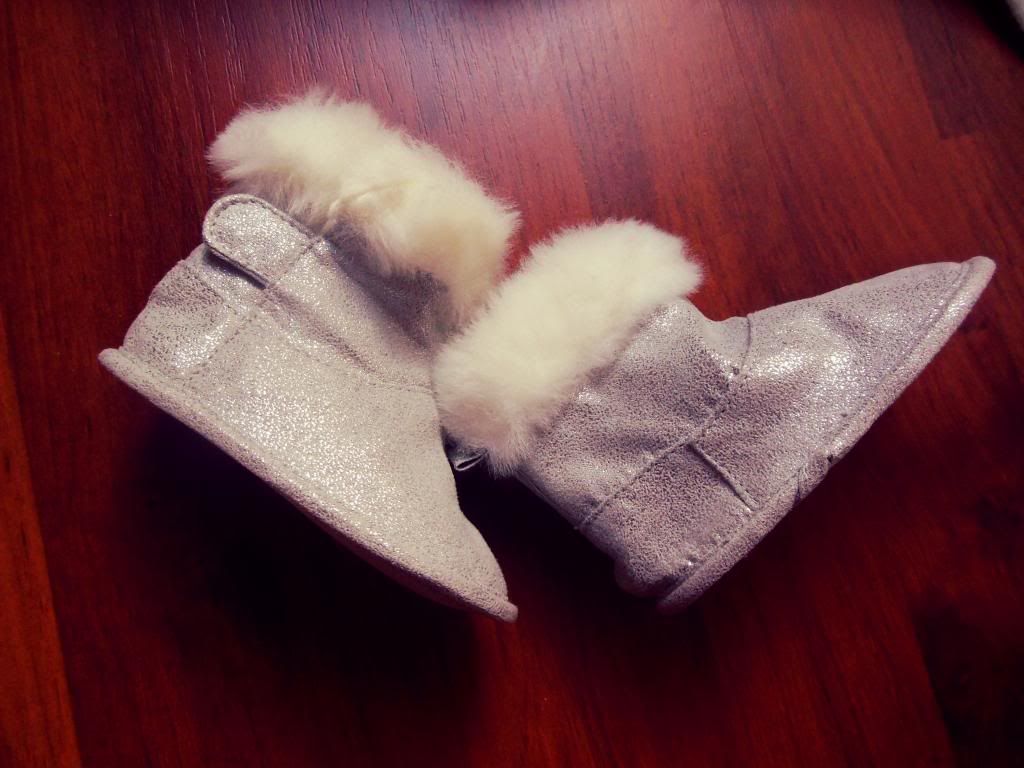 Charlotte's silver booties are from H&M. I picked them up two weeks ago, so they are still in stores right now. I love how they match my silver boots. Very cute!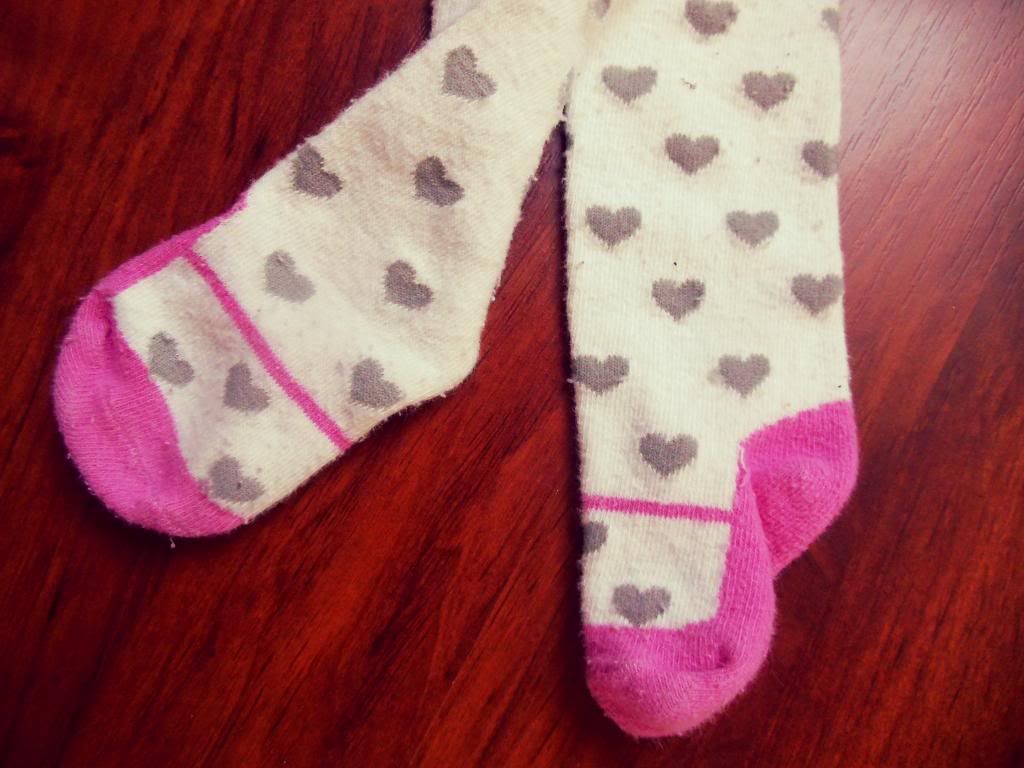 Her tights were a gift from grandma, so I have no idea where they are from. I love this look though. She has a lot of tights with these ballerina footsies. I also love the pop of color. It matches the inside of her wintercoat and gives her outfit that fun bright color accent every little girl needs.
Kisses!