Let's try something new this week! I don't actually get to share as much as I would like to on this little blog of mine. I have a pretty busy life and updating this blog more than just a few times a month just isn't going to happen. But I do have more than enough material. I take pictures of everything! So I thought it would be fun to look back on this past month by sharing some of the pictures I took with my IPhone. Just to walk you through what I've been up to lately. So this is what life in May looked like!
05/02/2015 - I decided to check out a new store that was just opening up in town and I picked up a new perfume there. Luckily for me it happened to be the grand opening of the store and I was one of the first 50 customers. I recieved an awsome goodie bag with my purchase, including a ton of samples, a full sized showergel and a cosmetics purse from Tommy Hilfiger. Score!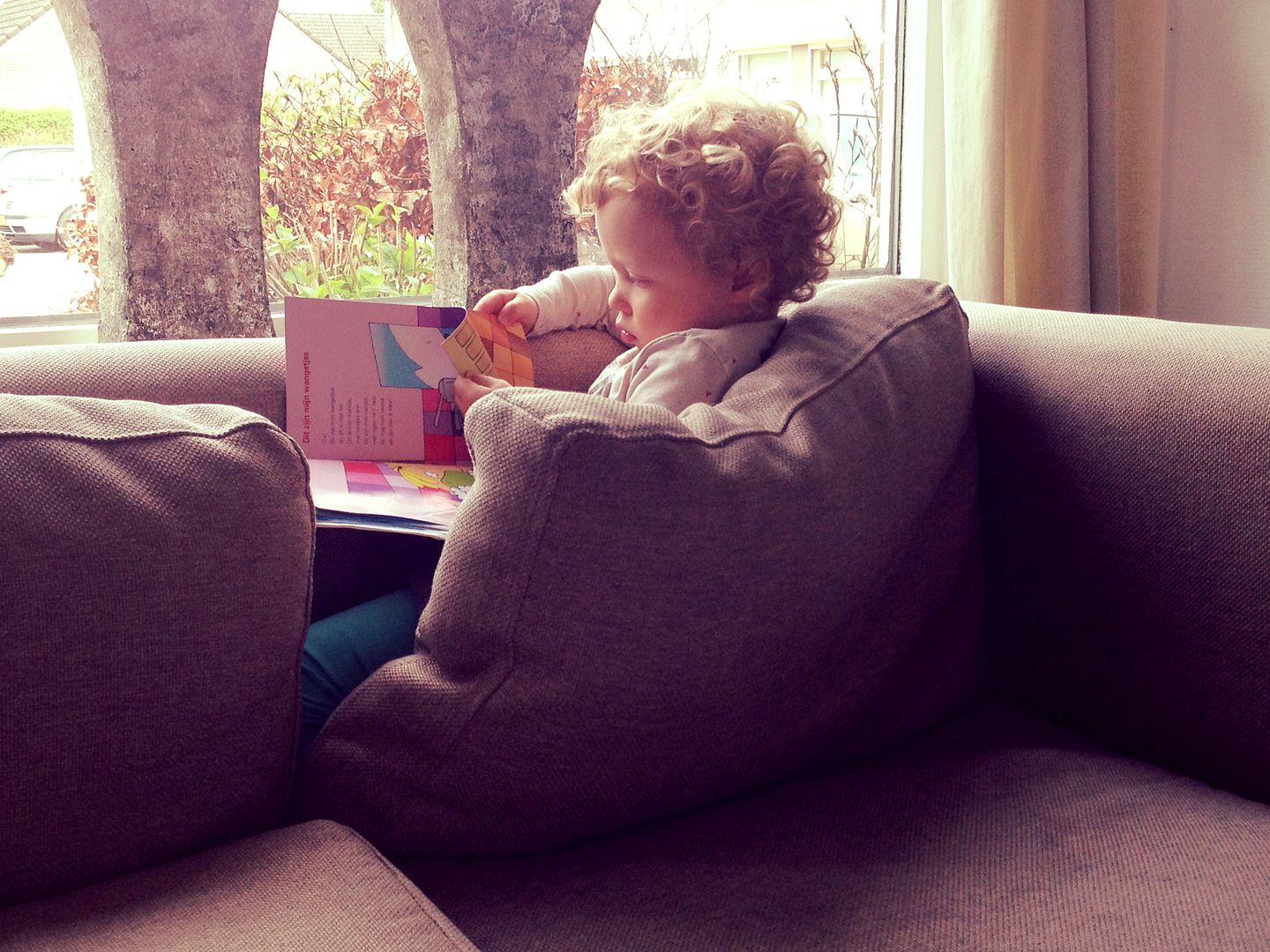 5/5/2015 - Charlotte found a very comfortable little spot on the couch to 'read' one of her favorite books. Meanwhile she was also keeping an eye on her daddy. He was outside doing some well needed work in our garden.
5/10/2015
- Obviously this post had to include some sort of nature picture. I am a nature junkie after all. I love the sun peeking through the trees here. Summer is upon us my friends!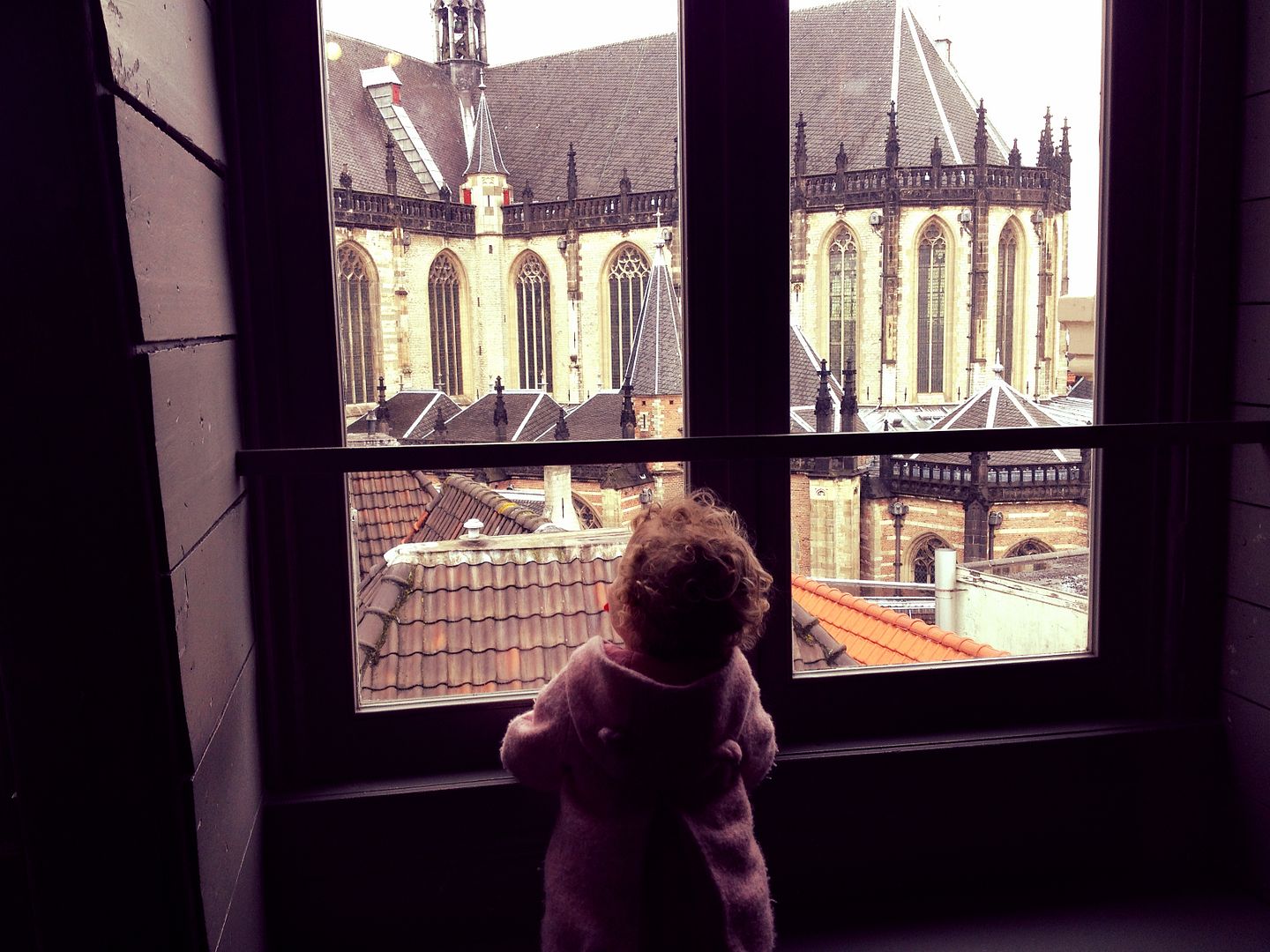 5/15/2015 - Charlotte checking out the view from a store while visiting Amsterdam. She was kind of mesmerized by this building in particular. I believe it's called the New Church and it's on the Dam Square.
05/15/2015 - Smittened by this little purse that I picked up at the LV store in Amsterdam. I'm getting more and more comfortable visiting stores like this one. I used to think they were so intimidating and that everyone in the store would think I wasn't good enough to shop there. But I had a very nice girl helping me with my purchase, so that definitely helped!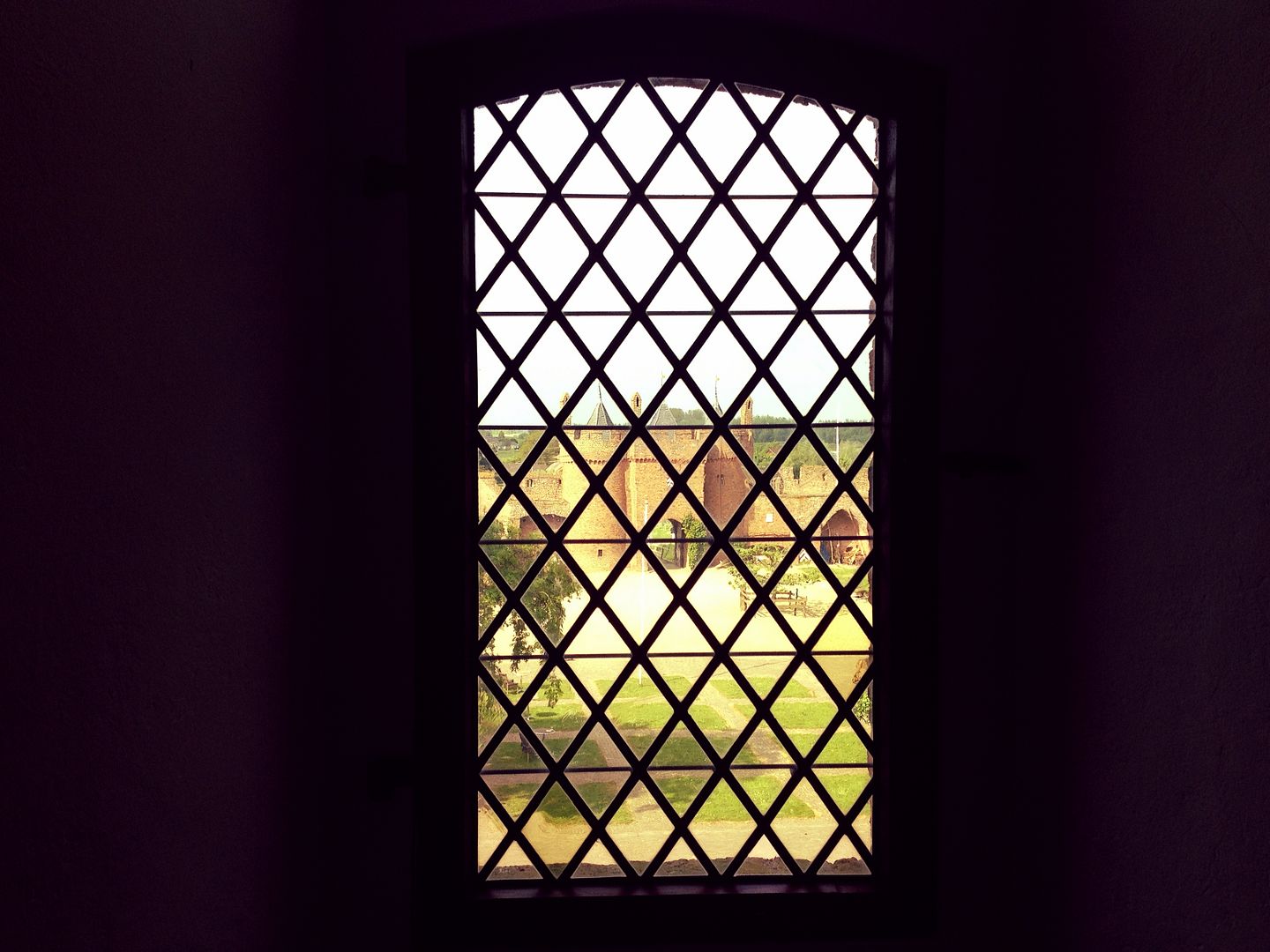 05/22/2015 - Attending the wedding of a good friend of mine. It was held at this beautiful castle and the couple suprised the guests with a full tour of the property. This is a picture of the window in the master bedroom.
.
05/22/2015 - Another picture of the wedding location. It was such a perfect day. I am so happy for the couple and I really think they had the time of their lives that day.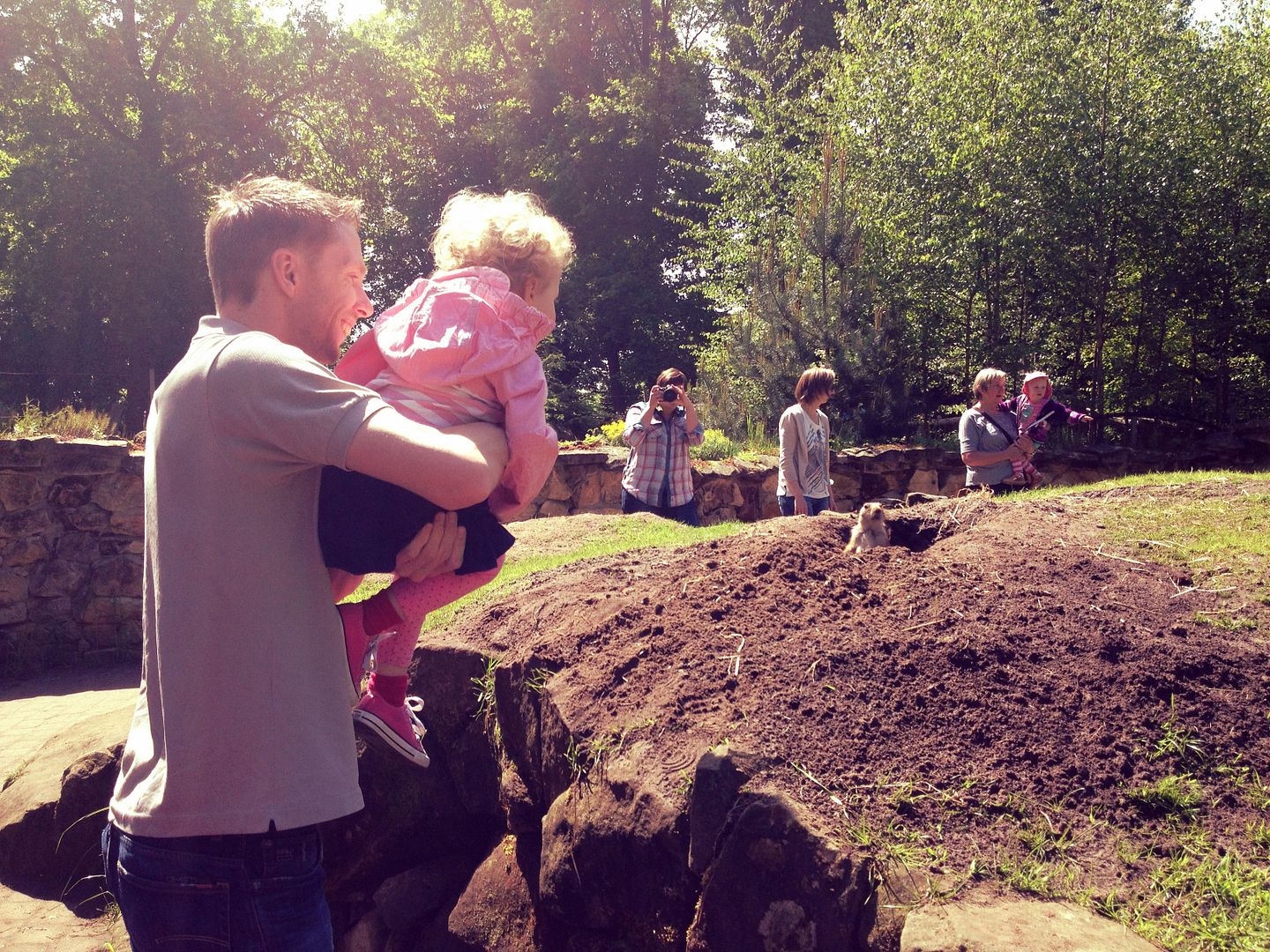 05/24/2015 - After the wedding we headed to Germany. We met up with my father-in-law and his girlfriend and we visited a 'Tierpark'. In case you are wondering, that is pretty much a small zoo. It was fun because they hadn't seen Charlotte in months so it was nice for her to spend some time with her grandfather and grandmother. Charlotte is checking out a prairie dog with her dad in this picture.
05/24/2015 - Charlotte feeding an Alpaca at the 'Tierpark'. Atleast I think it's Alpaca... It could have been a funky looking llama. They were really friendly though and we weren't spit upon. So that is always a bonus.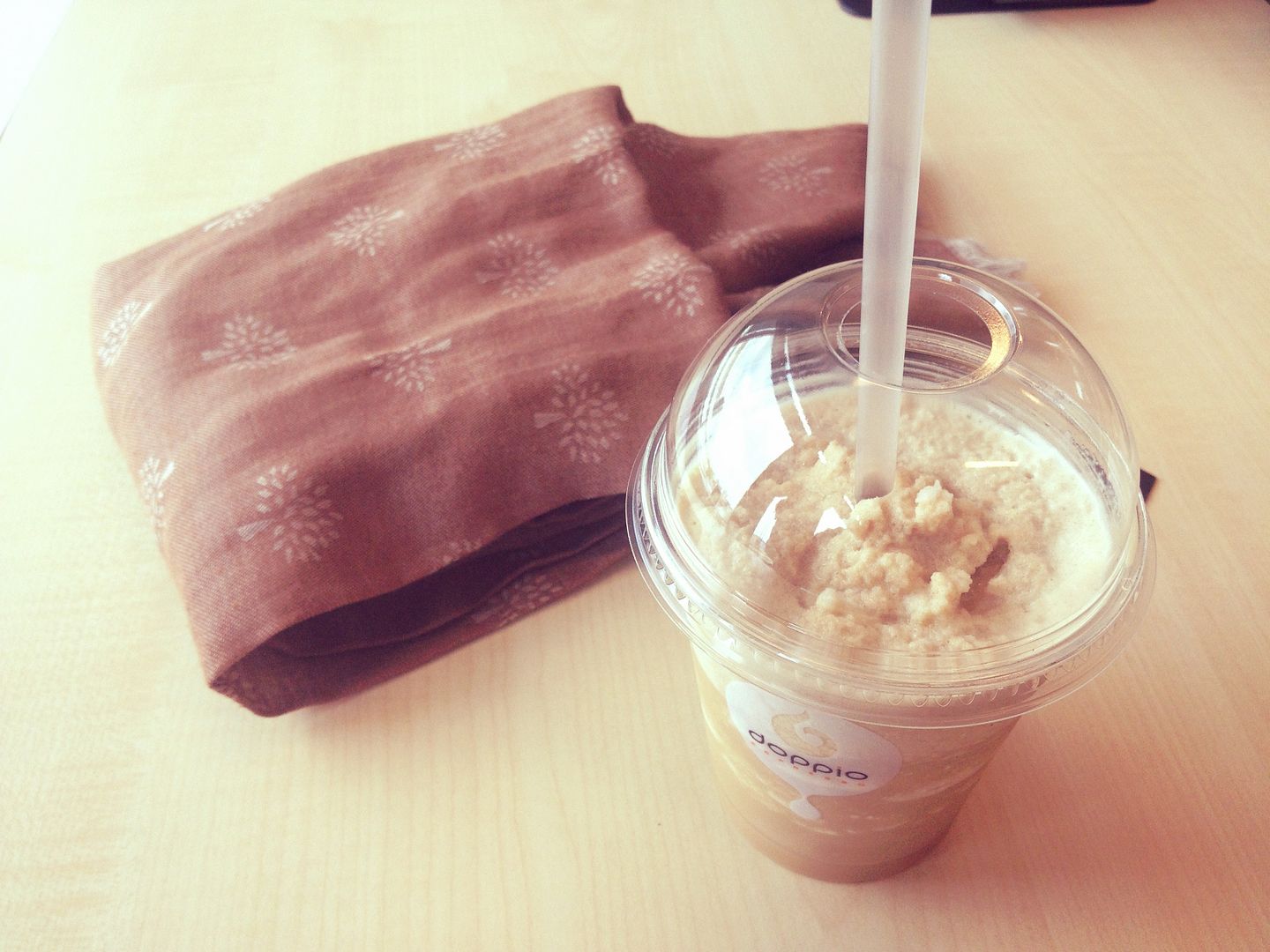 05/29/2015 - Treating myself to a caramel latte macchiato iced coffee during my lunch break. I do work so I had to include some sort of work related picture in this post. It wasn't all fun and games this month!
So this is what the past month looked like for me! I hope you all had a lovely month as well! Take care and see you soon!