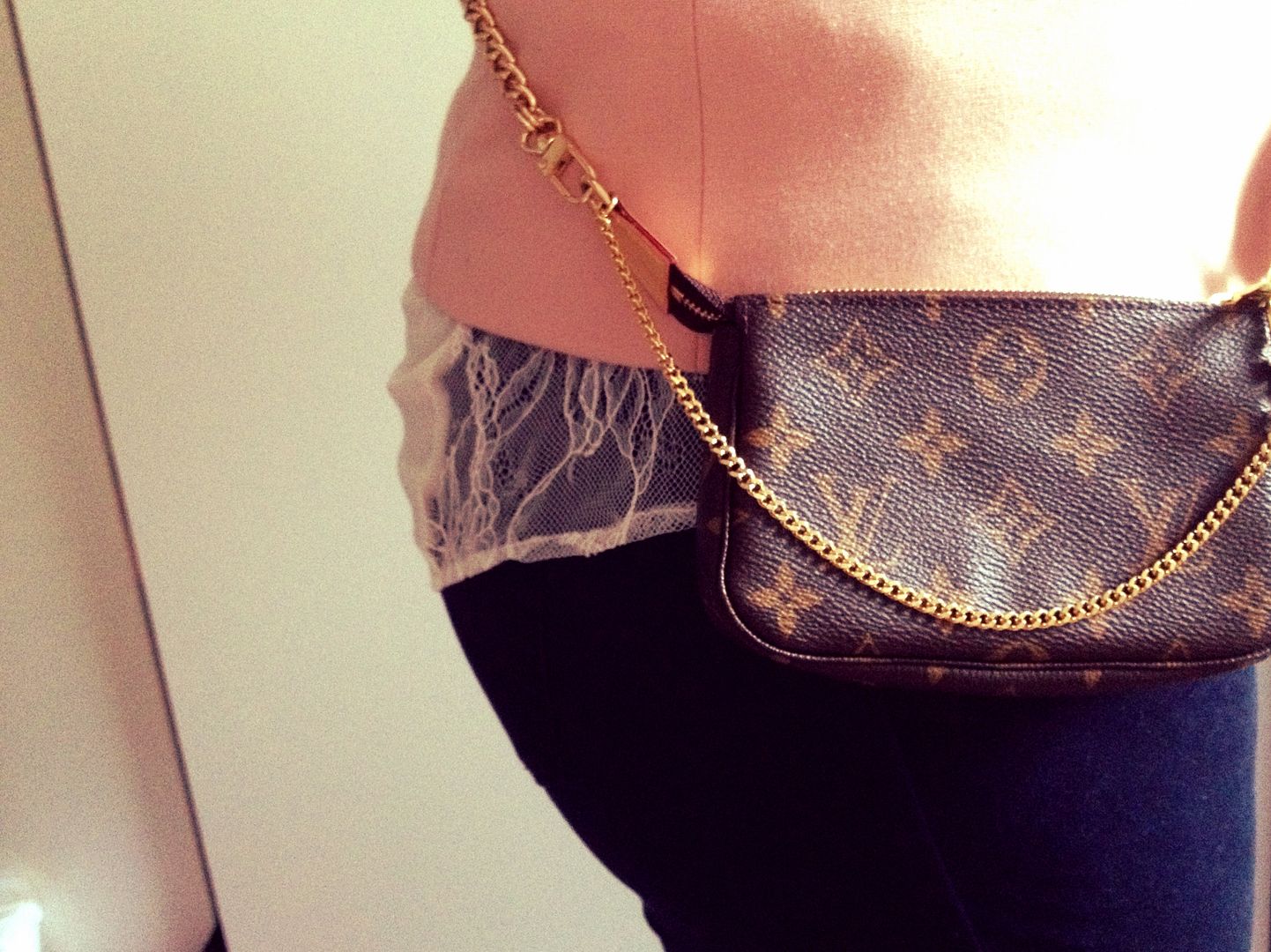 I'm joining the creative closet linkup once again this week! Interesting because this weeks prompt is about lace, which isn't my thing...at all! I like it on others, but I just don't like how it looks on me. But I guess I can survive a little bit of lace every one in a while. I picked up a top with two lace side panels a couple of weeks ago. I decided to get it because it was on sale and I was planning on wearing it underneath a blazer, so I thought nobody would see the lace anyway. But since the top is a little longer than most of my blazers, a little lace is visible. So yeah, a little bit of lace!
I paired the top with my pink blazer by Only and my dark blue velvet pants by Esprit. The pose is a bit odd, but I had very little time taking pictures of this outfit. I wore it to a wedding last weekend, and getting out of the door on time with a toddler is a challenge on it self.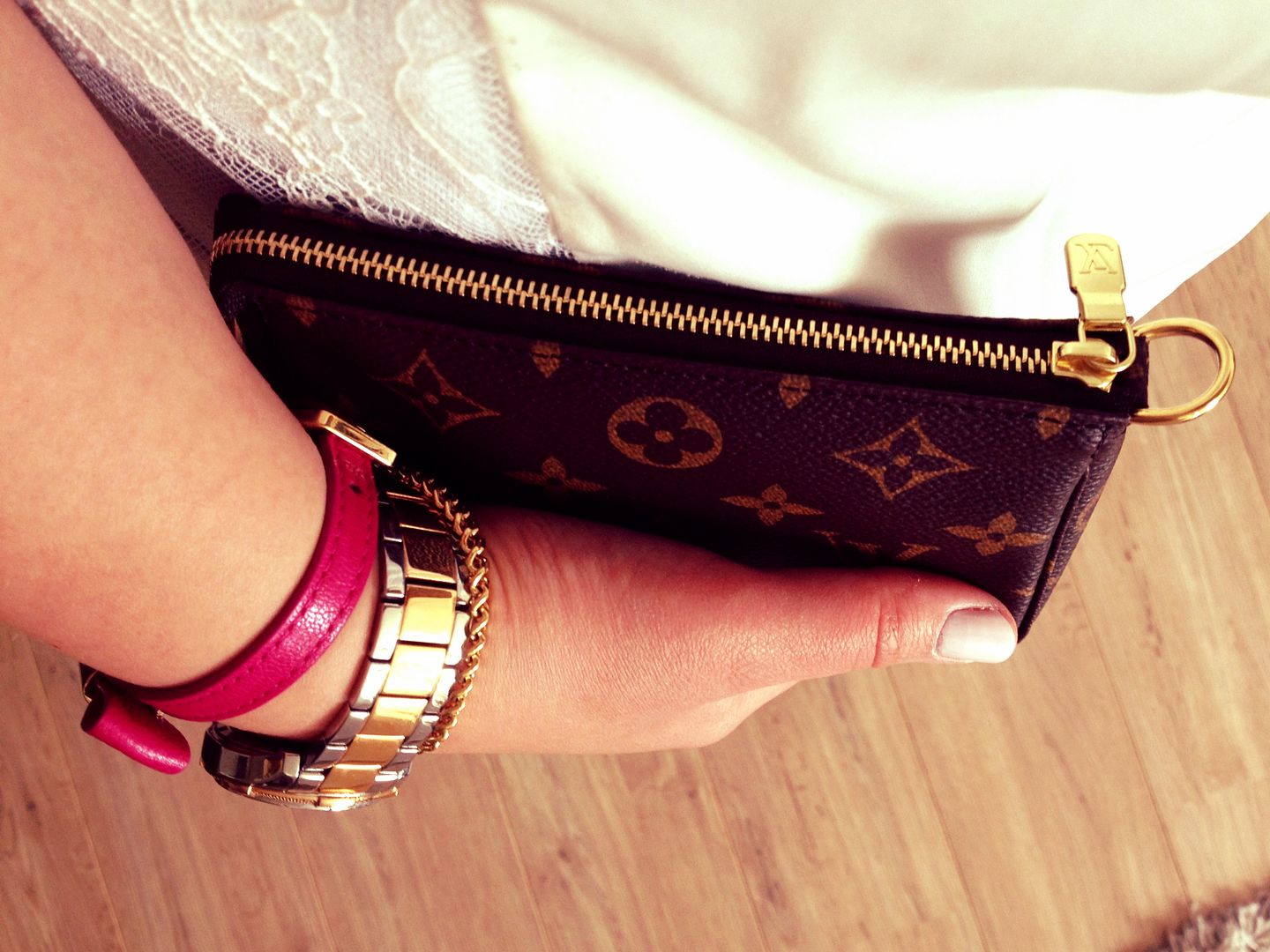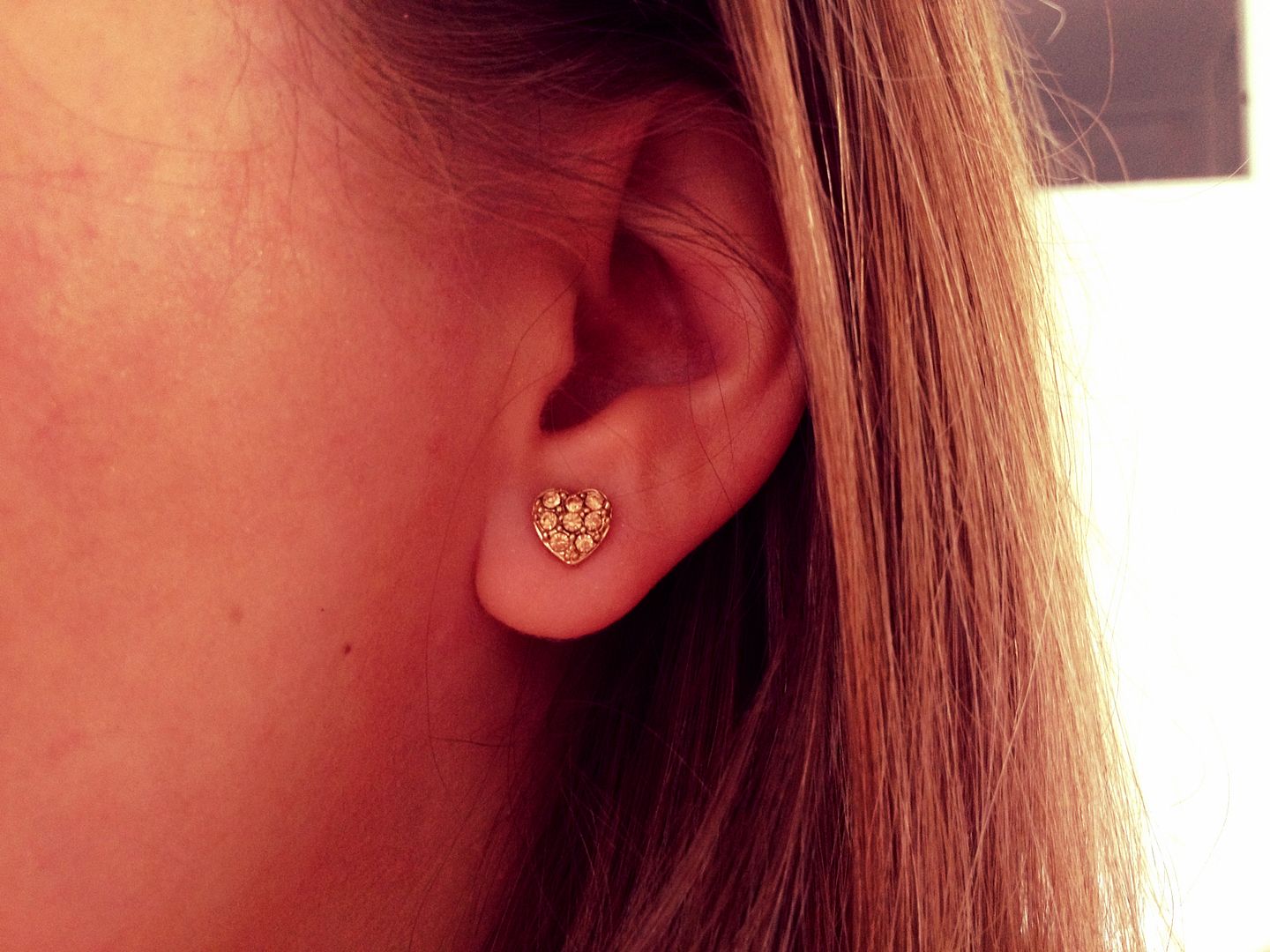 Accessories! I wore my Mini Phantom watch by Guess, my pink bow bracelet by Mulberry and a pair
of heart shaped earrings. I also carried my new mini pochette by Louis Vuitton. I attached a chain I got off Ebay to wear it as a crossbody during the day, and I took the chain off in the evening to wear it as a wristlet. Such a cute and versatile little thing!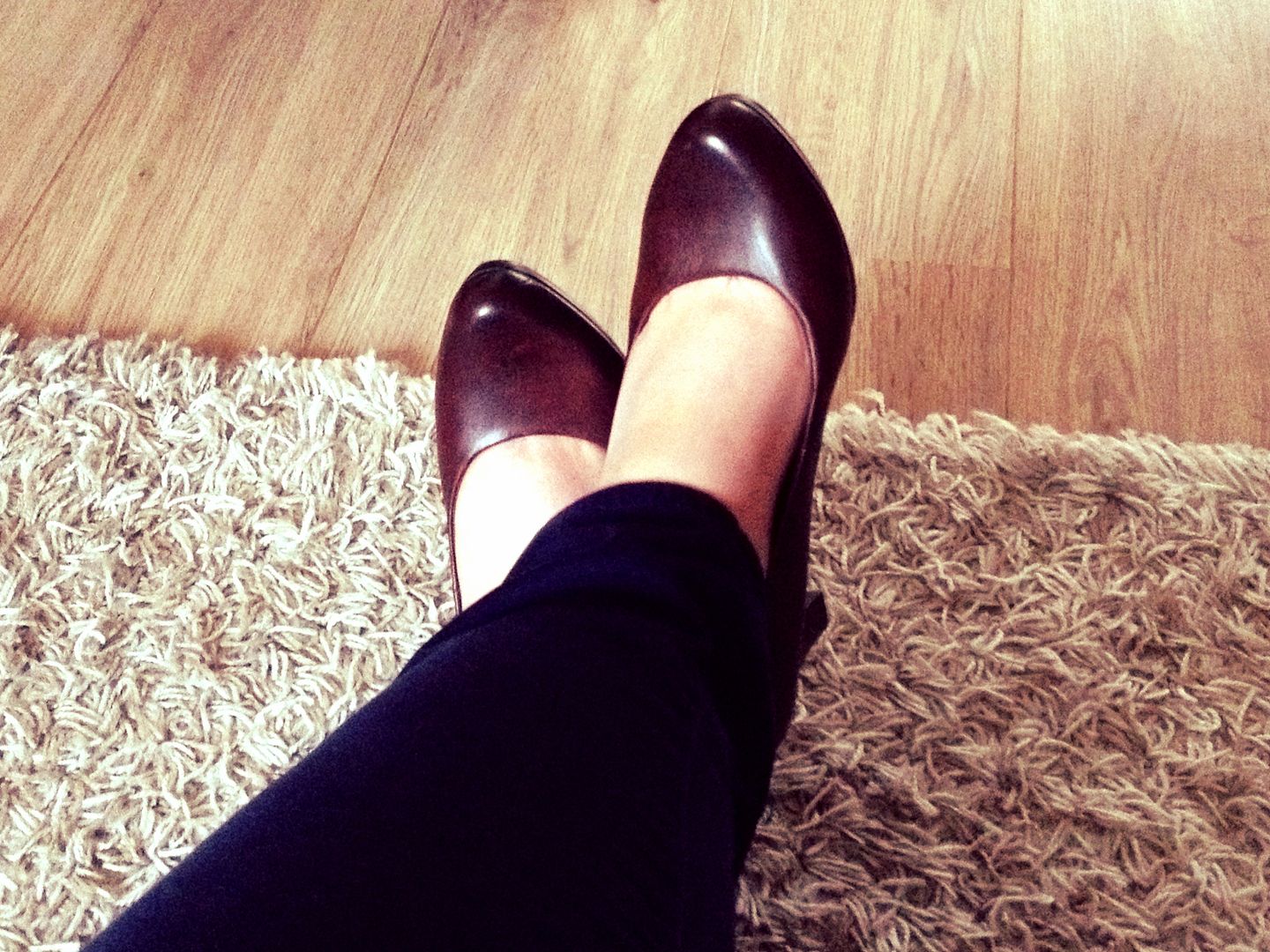 I also orded some new dark brown heels to match my mini pochette. I figured I would just wear a pair of heels I already owned, but later realised they were all pretty beaten up already and weren't very suitable to wear to a wedding. So I rushed to get these the day before the wedding. Now it probably isn't the best idea to dance the night away in heels you didn't break in yet, but luckily I survived! :)
So how about you? Do you like to rock a little bit of lace from time to time?