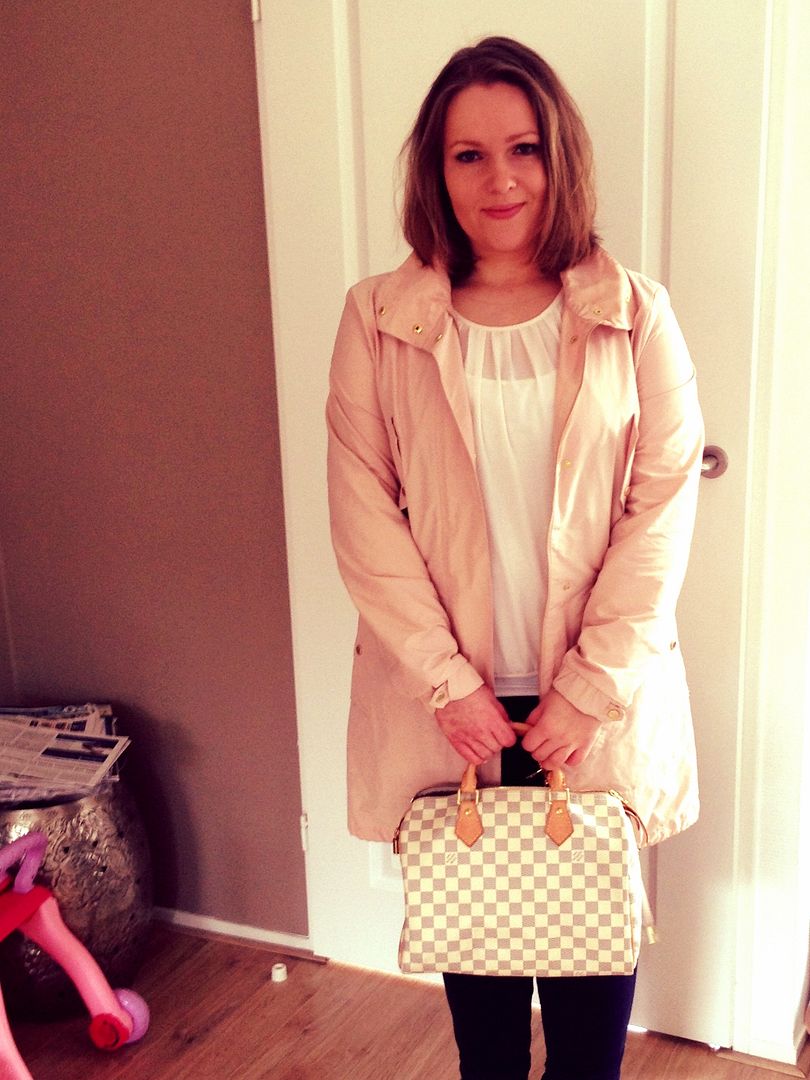 I'm back with another outfit post today! I'm joining the creative closet for this week's prompt: Pastel Me! I love pastels, so I just knew I had to join this week. This is what I wore to a bacholerette party a couple of days ago. I took some quick pictures on my way out.
I'm wearing my new pastel pink summer parka by Tommy Hilfiger. I mentioned it a couple of weeks ago in a haul post, and I really have been loving it ever since. I love the color, and i love the comfy slouchy fit. I am on a quest to dress more casual, so this is a great first step for me. I paired it with a light creamy pink top by Steps and a simple white top from H&M. I am also wearing my Speedy 30 again. I love how this bag looks with lighter colored clothing. It's the ultimate bag for spring.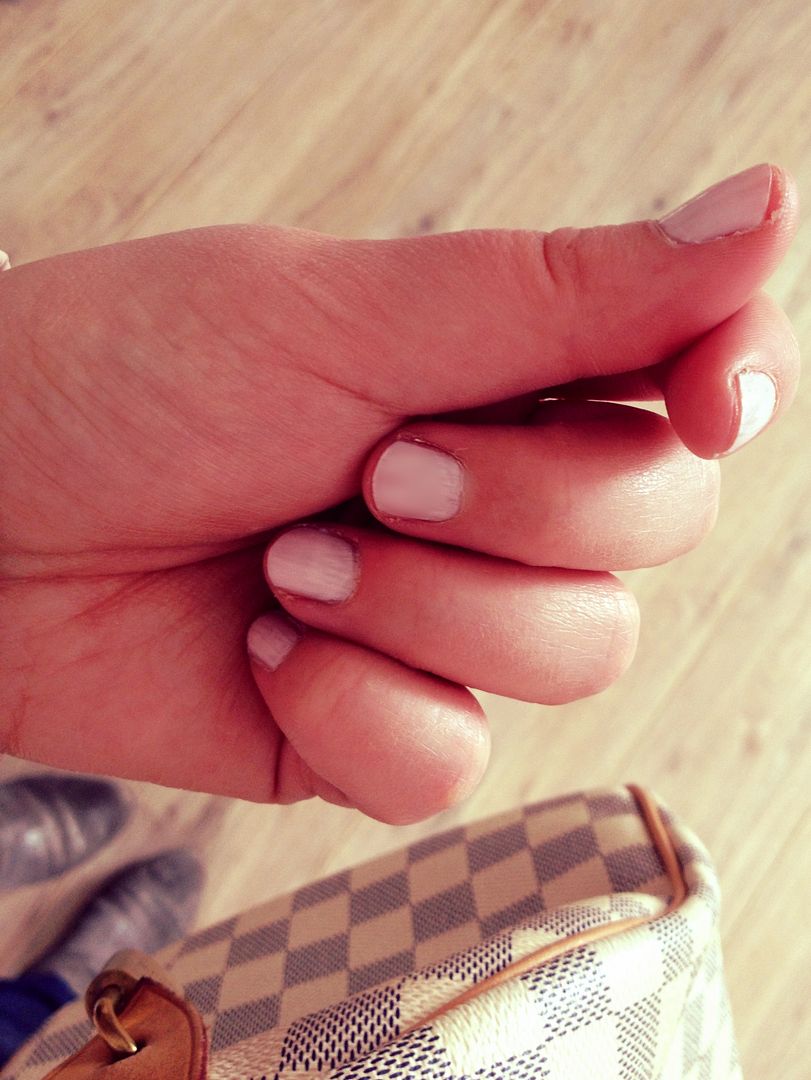 On my nails I am wearing Essie Fiji. This is probably my favorite nail polish right now. It's just such a clean and fresh look. Love it!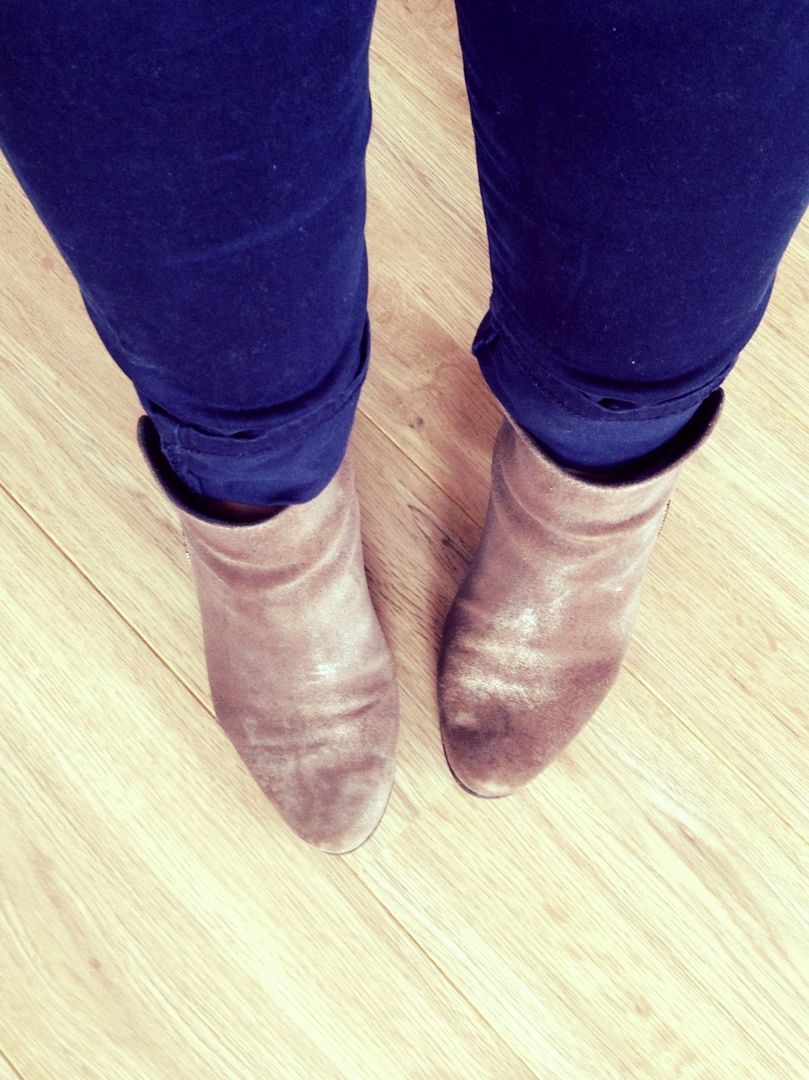 On the bottom I'm wearing shimmery taupe ankle boots by SPM and blue velvet pants by Esprit. Yeah, velvet pants... I never would have willingly picked these out to be honest. I ordered them online and was under the impression I was ordering a pair of jeans. When they came in I realised I made a mistake. I still thought they looked kinda cool though. And since they were on sale I decided to hang on to them. I do like the fact that they are something different.
So there you have it, my latest OOTD. Do you love pastels just as much as I do?