I'm a jeans kinda gal, no doubt about it! I have the tendency to dress beyond my years, so a good pair of jeans keeps my outfits a little bit more suitable for my age. It's my last shred of youth, haha! This is the pair of jeans I pull out of the closet on my day off. They are the Vila Cleavo Slim Fit jeans in black and they are so incredibly comfortable! They are absolutely ideal for running errands, visiting the petting zoo and having fun at the playground. And if you ask my daughter, she'll probably tell you that they are also fab for wiping snotty noses on. Maybe that's why like them them so much. They remind me of the moments where life is just...life.
I paired them with a really casual and comfy outfit. I'm wearing a white flowy top by Only, a pink cardigan by NafNaf, brown ballerina's by Pier One and a brown drawstring bag by Burberry. Oh, and as you can probably tell... I still haven't mastered this whole selfie thing yet. So pardon the blurriness. I will get there eventually.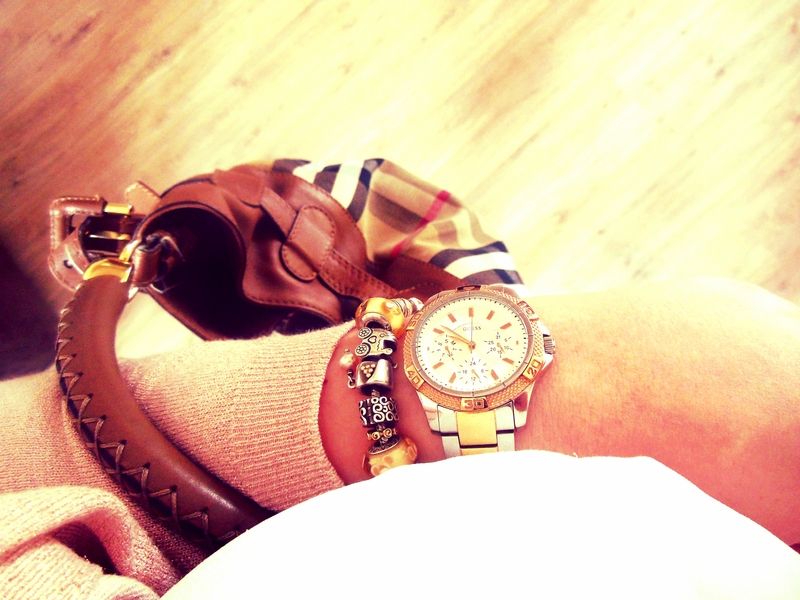 Armcandy! I'm wearing my Guess mini phantom watch as always and I paired it with my pandora bracelet. I don't wear this bracelet a whole lot anymore, but it is still very special to me. It had charms representing a lot of important moments in my life. My graduation, buying my first home, the birth of my kiddo and so on!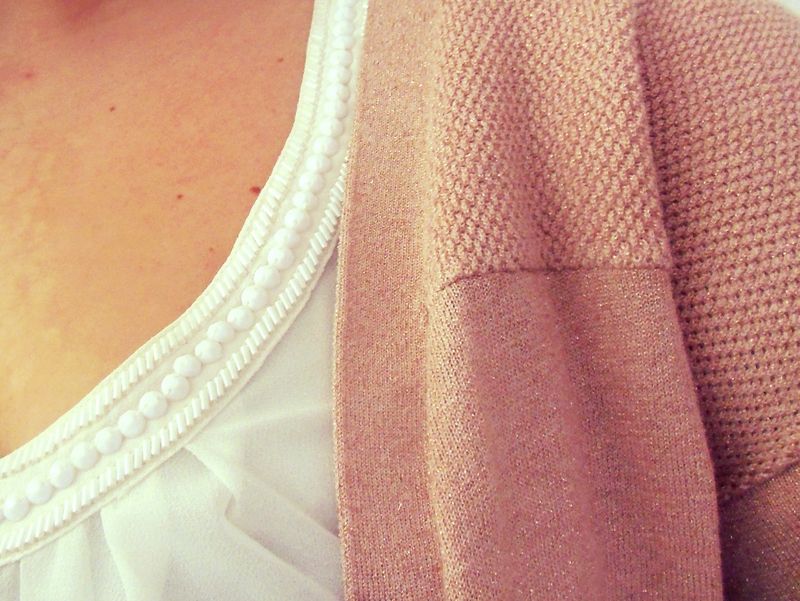 And I'm ending this post with a little detail picture of my cardigan and top. I am a sucker for a cute little detail, so I just couldn't resist! :)
I am joining the creative closet linkup again this week! So check out all the other looks for this prompt! See you soon!