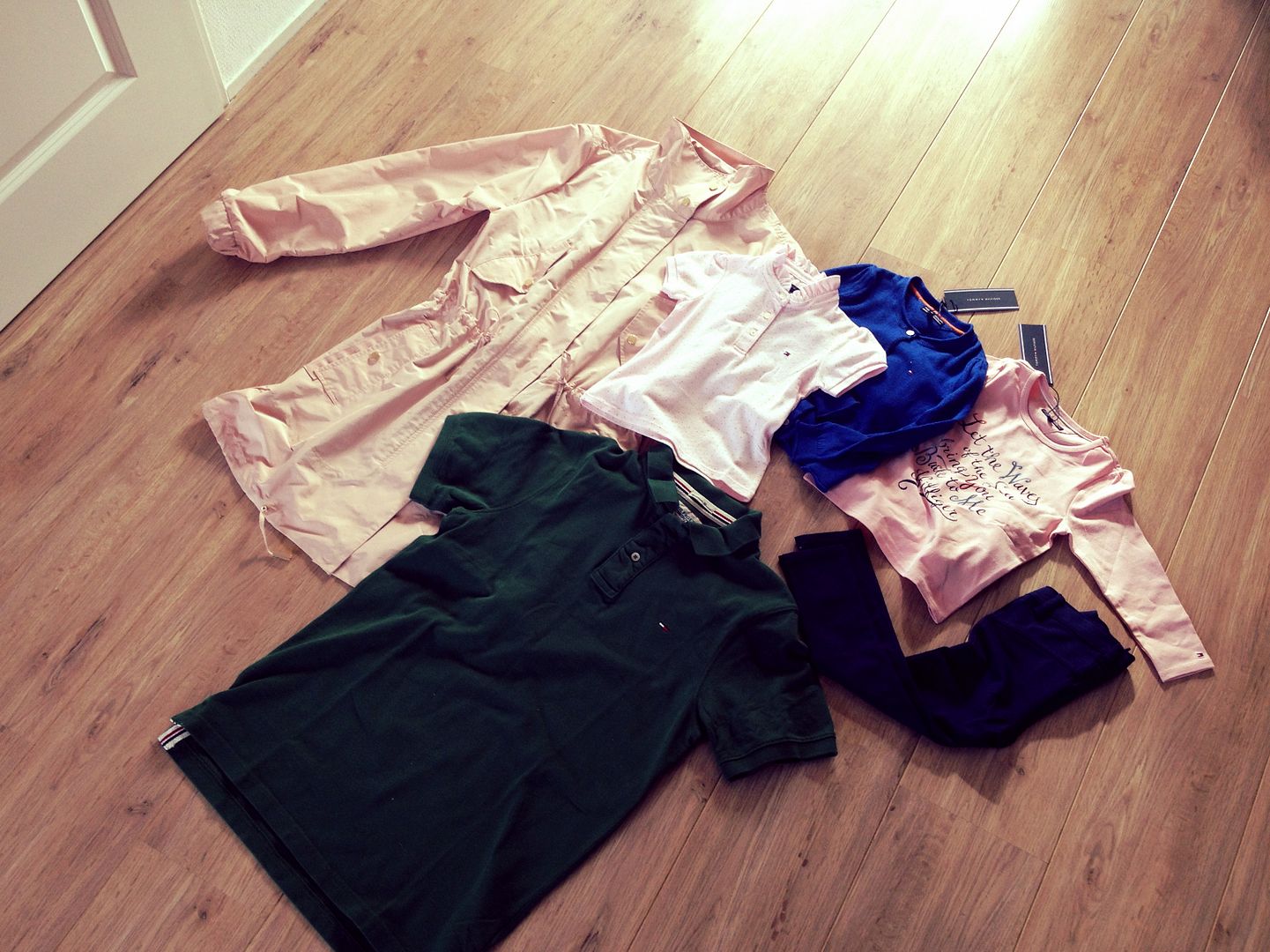 So yeah, we kind of dig this clothing brand. It's just one of those brands that suits our lifestyle really, really well. It's casual, the materials are low maintenance and the quality is very decent. And since we're just not uber trendy folk that like to spend our entire weekend going through a gazillion different washing instructions, this is a really good match for us. Oh, and since I'm a major outlet junkie, I can get their clothing for a pretty reasonable price. That's not unimportant either! So let me show you the items I picked up!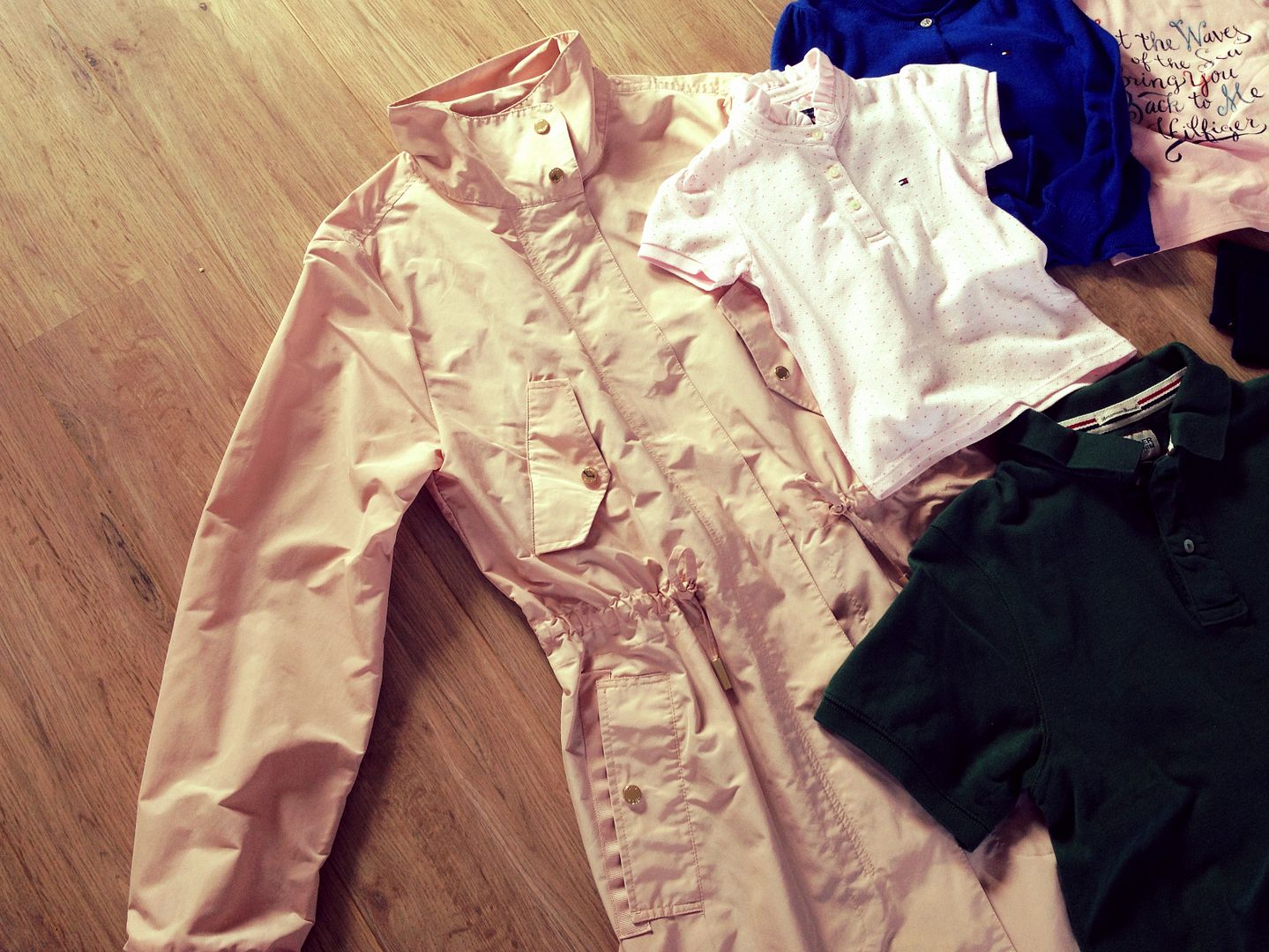 For myself I got this oversized summer parka in the color rosé. Well, I think it's supposed to be oversized. All I know is that I got it in my regular size and it runs really, really large. I really fell in love with the color, so I just knew I wasn't going to leave the store without it. Wearing something oversized is something I will have to get used to though. But I do think it's very comfortable!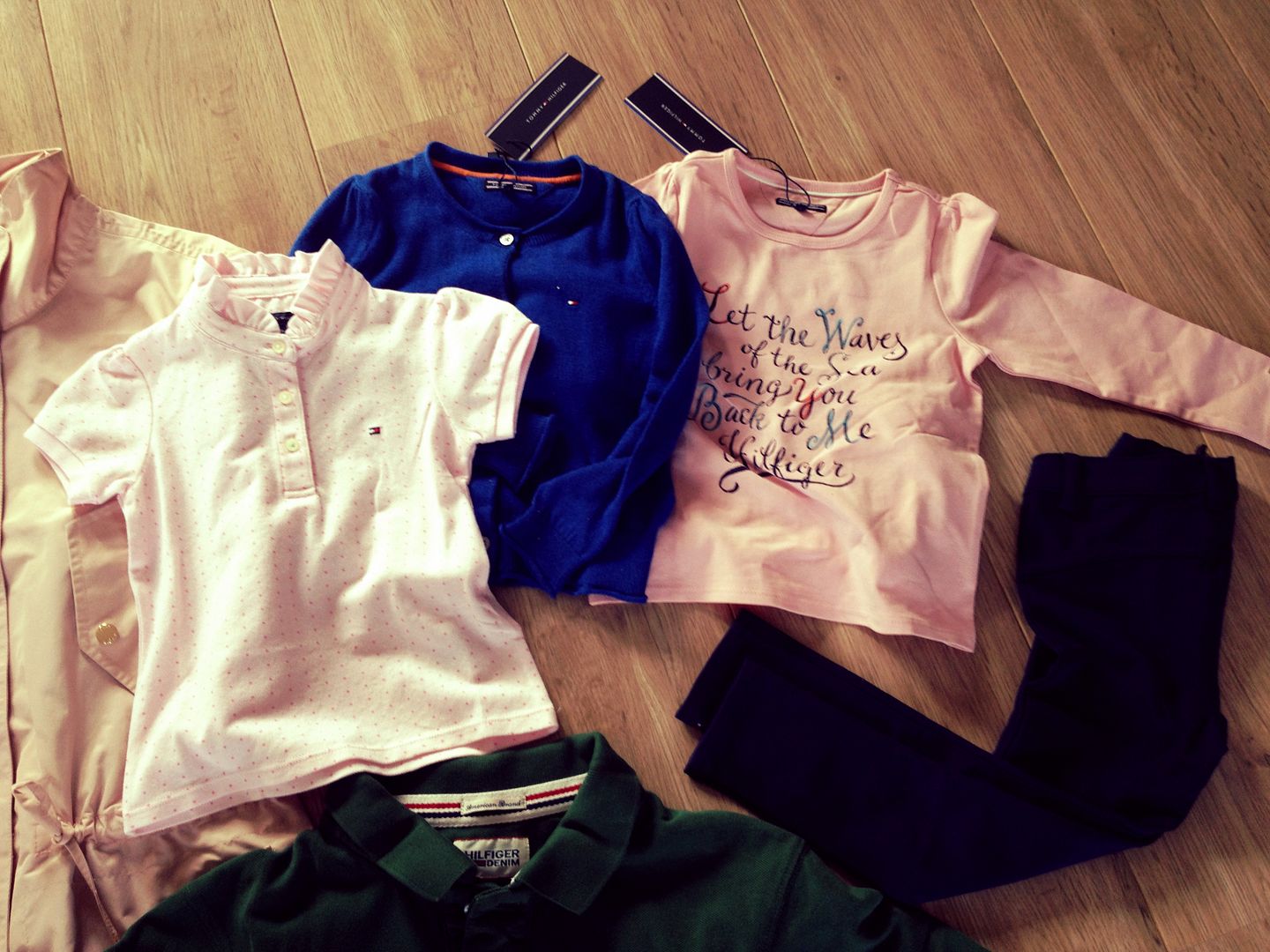 Charlotte is always the big winner when it comes to shopping. All those tiny shirts and pants are just too adorable. If you have a little girl yourself, I'm sure you'll understand! She got a navy tregging, a pink longsleeved t-shirt with print, an indigo blue cardigan and a light pink polka dotted polo shirt with a ruffled colar. I am completely in love with this one! I can't wait for summer to arrive! This polo is going to look so cute on some light denim skirt and some a 3/4 leggings.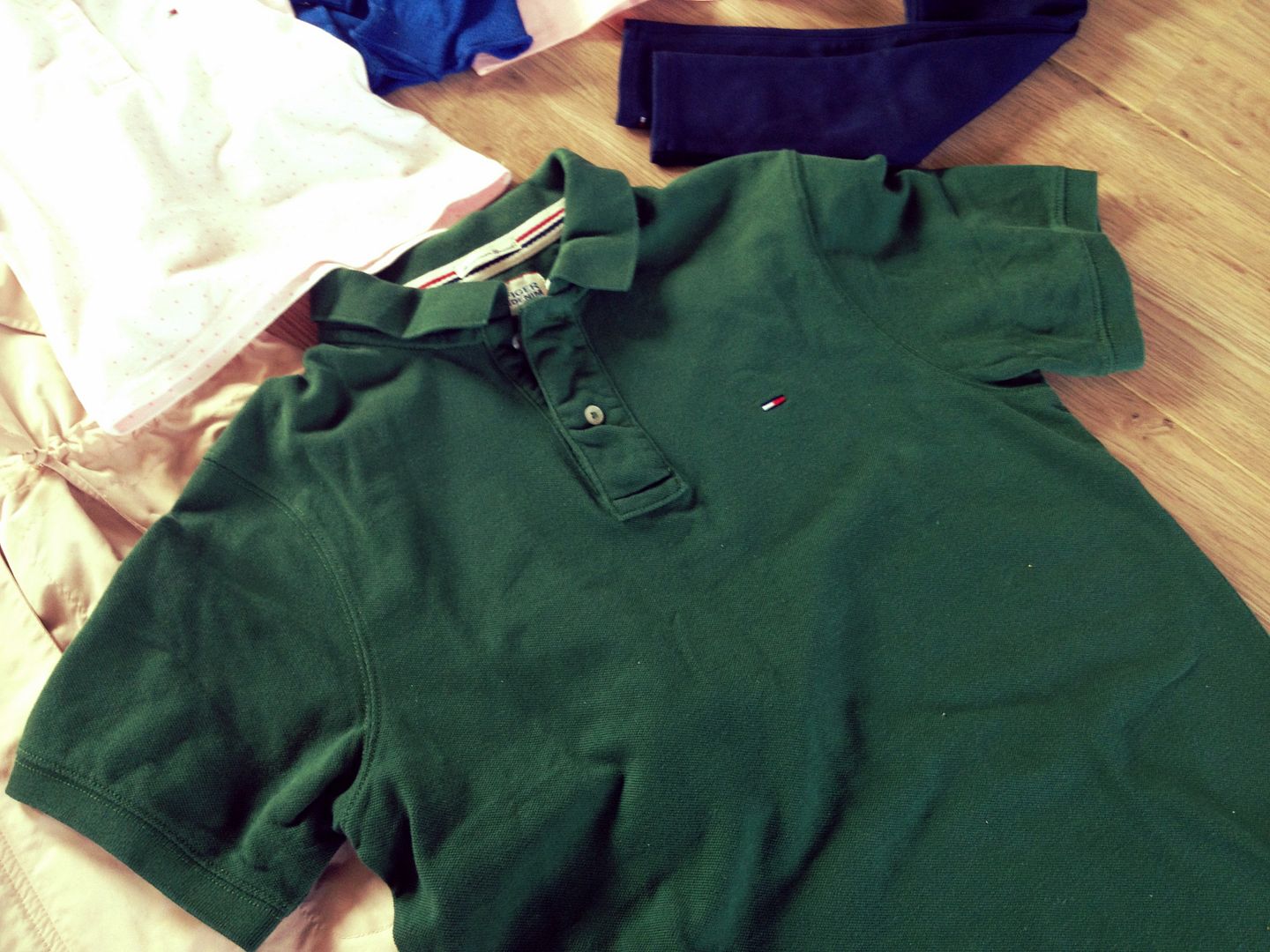 And daddy got this simple green polo shirt. He has a lot of polo shirts, but he didn't own a green one yet. So to mix it up I went for a color he wouldn't normally pick himself. The color looks good on him though! It's also a very casual looking polo. The cotton has a bit of a worn look to it. Perfect for when he's doing chores around the house or when he's roughhousing with the tiny one.
So there you have it! My latest haul! What is your favorite brand to shop for?