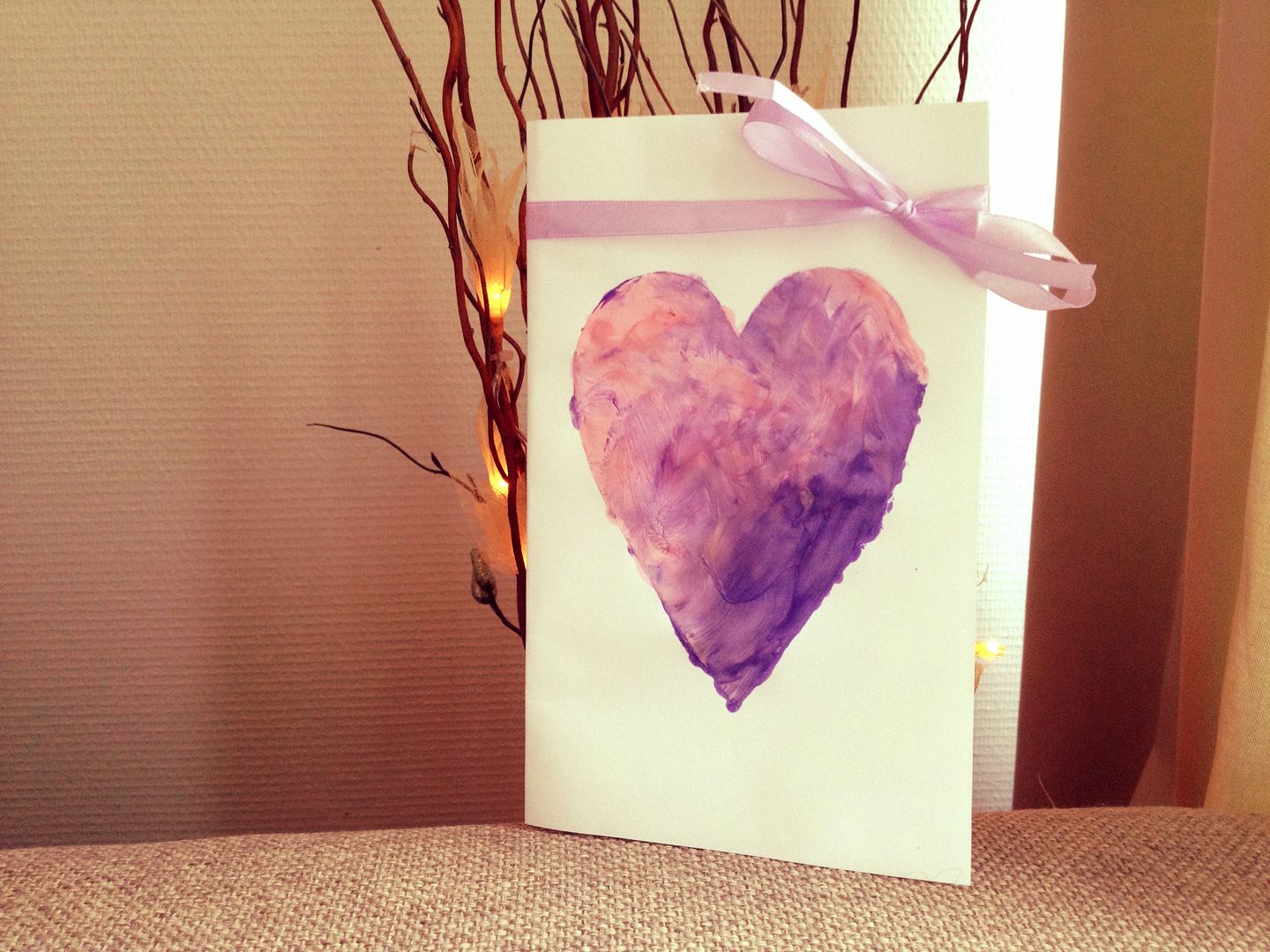 Valentine's day is only a little bit more than a week away! And if you have a little girl like me, you know that daddy is her big crush on this day as well! So I wanted to make this day something for our entire family, not just something for me and her daddy. So I asked my two year old if she wanted to make something especially for her daddy, and she gave me a really big excited YES! I think this makes a really cute self made gift and it's actually a really fun and easy activity to do for you and your little munchkin. So, win-win right?
This is all you need to get started! You need two sheets of paper (one with a heart on it, google is your bestie for this!), two colors of finger paint, two plastic cups, a pair of scissors, a bow, baby wipes, a bib with sleeves and some old newspapers. Oh, and you need a baby or toddler (not shown in picture)!
Cut out the heart and place this sheet of paper on top of the other one. Make sure the heart is on the right side of the paper. When you fold the paper into a card, the heart will be on the front. You can use a bit of tape to secure it all, but if the paper is thick enough and you're around to hold it in place a little, you'll be fine. Besides, this is a card made by a toddler so it doesn't have to be a 100% perfect. Personally I actually prefer a little smudge here and there.
When everything's in place put the paint in the plastic cups and let your little one paint it's little heart out! Smudging a little paint on each other's faces is totally allowed during this process! :)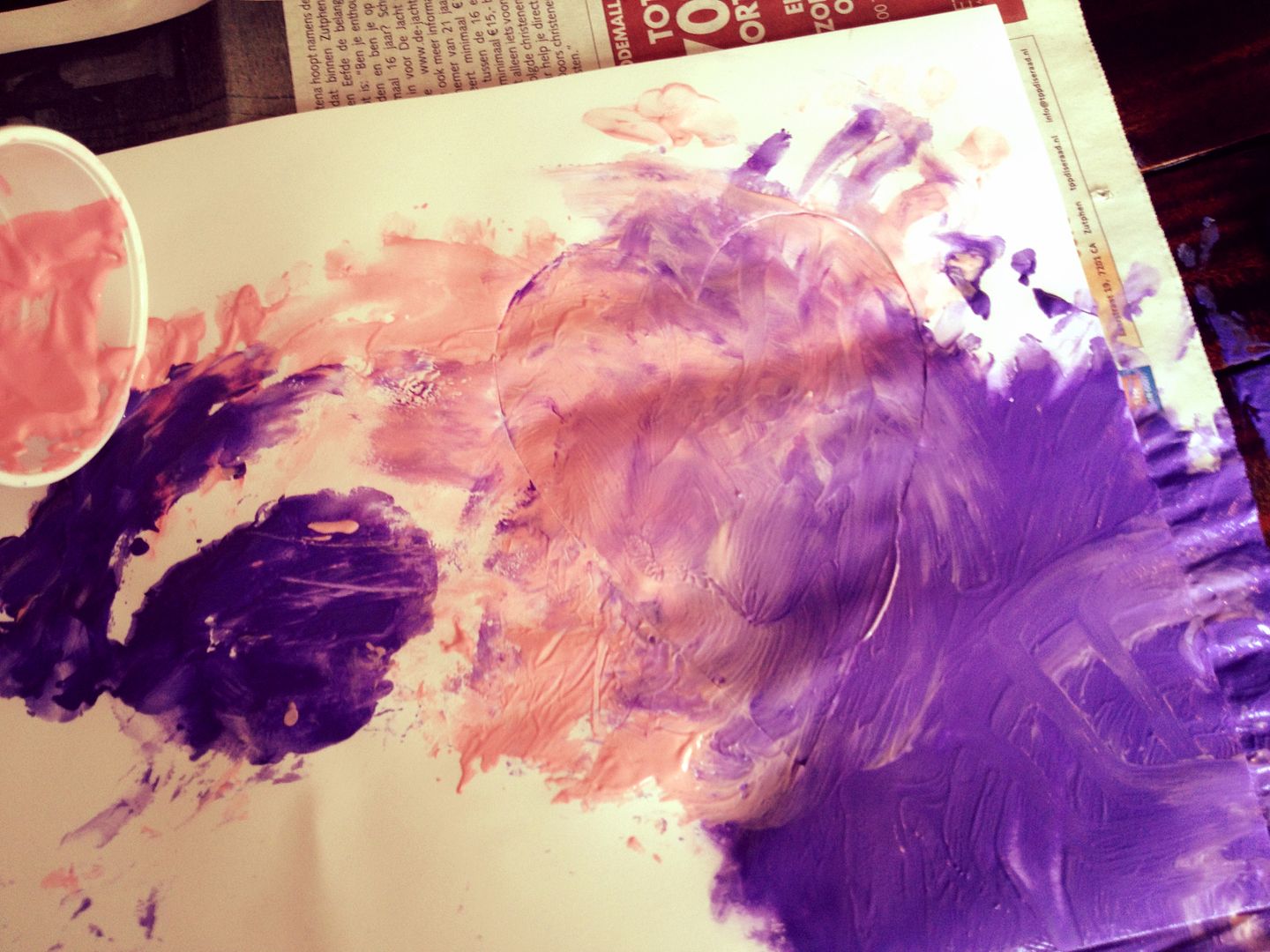 When you're finished it should look something like this. Let it dry for a little bit and then remove the upper sheet of paper.
And last but not least, fold this little piece of artwork in a card, leave a cute note for daddy on the inside and tie the ribbon around it. Voila! I'm sure every daddy would love the get a valentine's card like this from his little princess!