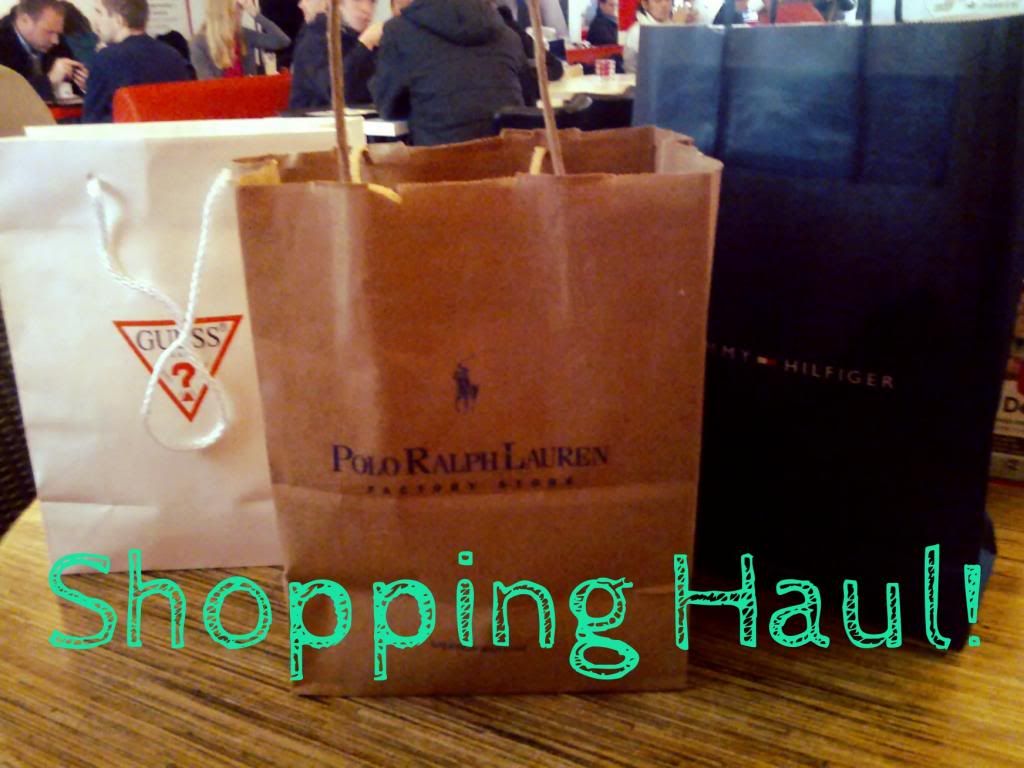 Yes, we went shopping! I figured we deserved some retail therapy! I got some great deals, so I thought I'd share them with you. All items were purchased at the official factory outlet stores at a premium outlet centre. All for a fraction of the original price. If you love shopping just as much as I do, I dearly recommend checking out if there are any premium outlet centres in your area. Check
http://www.premiumoutlets.com/
and
http://www.mcarthurglen.com/
for a location near you. The closest one to my my home is actually a two hour drive away, but I still think It's worth to drive up there once or twice a year. Now you will find stuff that's from a previous season, but I don't mind personally. Alot of these brands carry basics that will never go out of style really. Besides, I have a one year old so I shop alot in advance anyway because she goes through sizes so quickly! She hardly ever wears clothes from this season's collection. But enough with the talking, here are our purchases! :)
For
Charlotte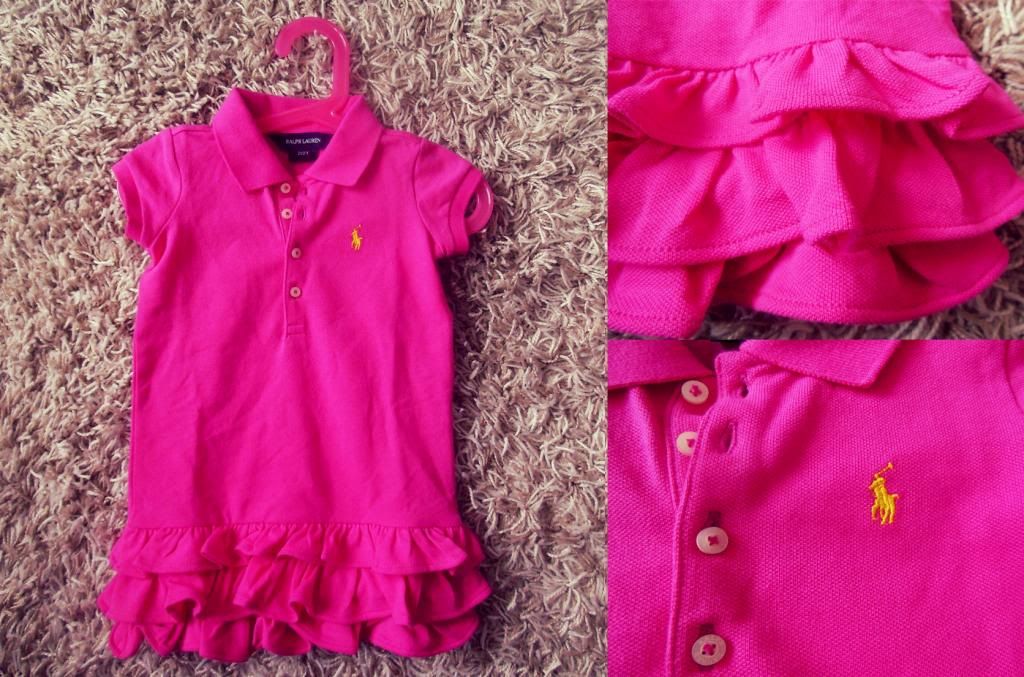 First item we got was this cute ralph lauren polodress for the summer! It's in a hot pink and I'll probably pair it with some yellow leggings, hot pink crocs and ofcourse some cute headband! It's a size 2-2t, and that is supposed to fit a 18 month old. I already had Charlotte try it on and it's still a bit long, but I'm sure it will fit perfectly once summer arrives! We got a great deal on this, it was 50% off!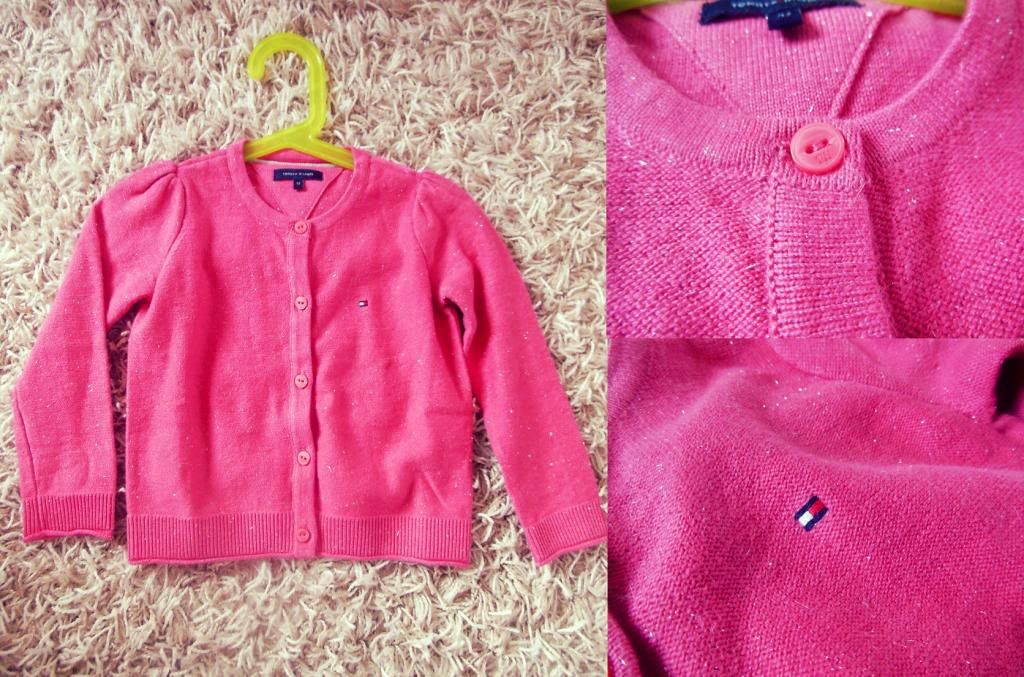 Second item for Charlotte is this cute Tommy Hilfiger cardigan. It's a gorgeous pink and it has a gorgeous shiny silver thread woven into the fabric. I think this will look absolutely adorable paired with a some dark washed jeans and a navy t-shirt underneath. It's a size 2 years, so Charlotte won't be wearing it until next winter. And yet again, we got a great deal on this. It was also 50% off!
For Me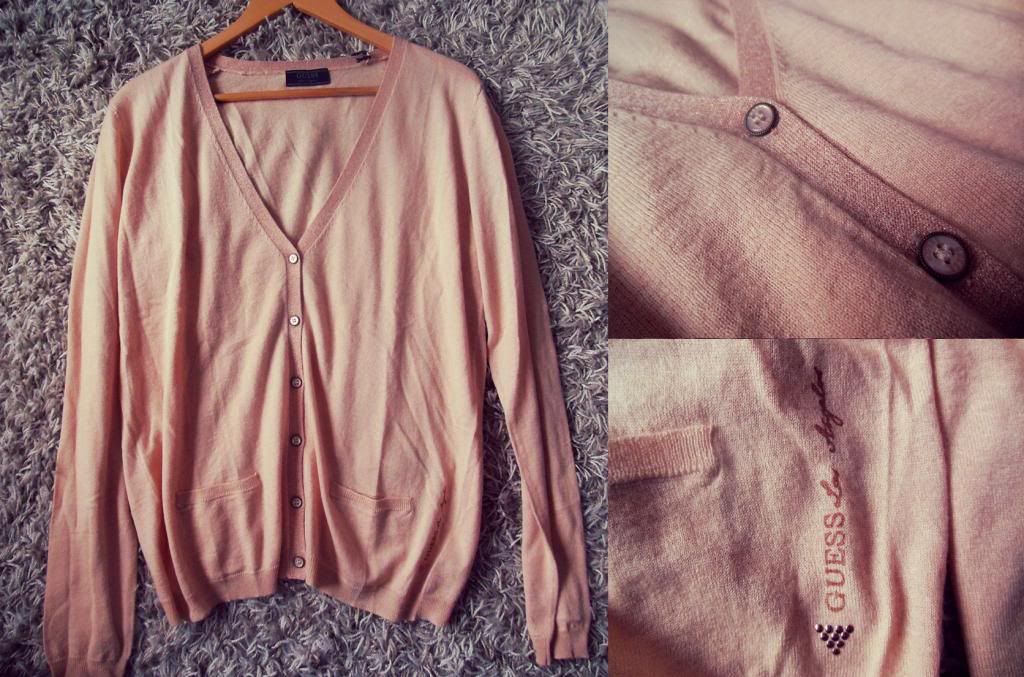 For myself I got this lovely soft pink wool cardigan by Guess. It has a lovely shiny thread and the buttons are to die for! So adorable! It's wool so it does feel a bit ticklish when on. I just have to get used to that I guess. Also a great deal, it was 70% off.
The last item I got was this basic brown sweater by Tommy Hilfiger. I didn't really own sweaters to be honest, but I think this is going to be so cosy in and around the house and while playing with Charlotte. It's very basic so not difficult to pair at all, but I'll probably pair it with a some denim chino's, brown ballerina flats and my brown Burberry bag. I think this is going to be my go to outfit for the weekends! Oh, and I also got an amazing deal on this sweater, It was also 70% off!
And do you know how much I spend in total on all these items? Only 119,99! Haha! Love it! So, are you premium outlet shopping yet?
Kisses!