Yes, I know! I might be going a little bit Christmas crazy here. But I just can't help myself. I love Christmas! We decorated the Christmas tree, we planned our Christmas menu, so now it was time to pick out our Christmas outfits! I love them, but unfortunately we won't be color-coordinated this Christmas. I was so focused on Charlotte's outfit, that I paid no attention at all to the fact that I can´t wear red! It makes me look like something that crawled out of a vampire movie. But anyways, this is what we're wearing this Christmas!
Charlotte's outfit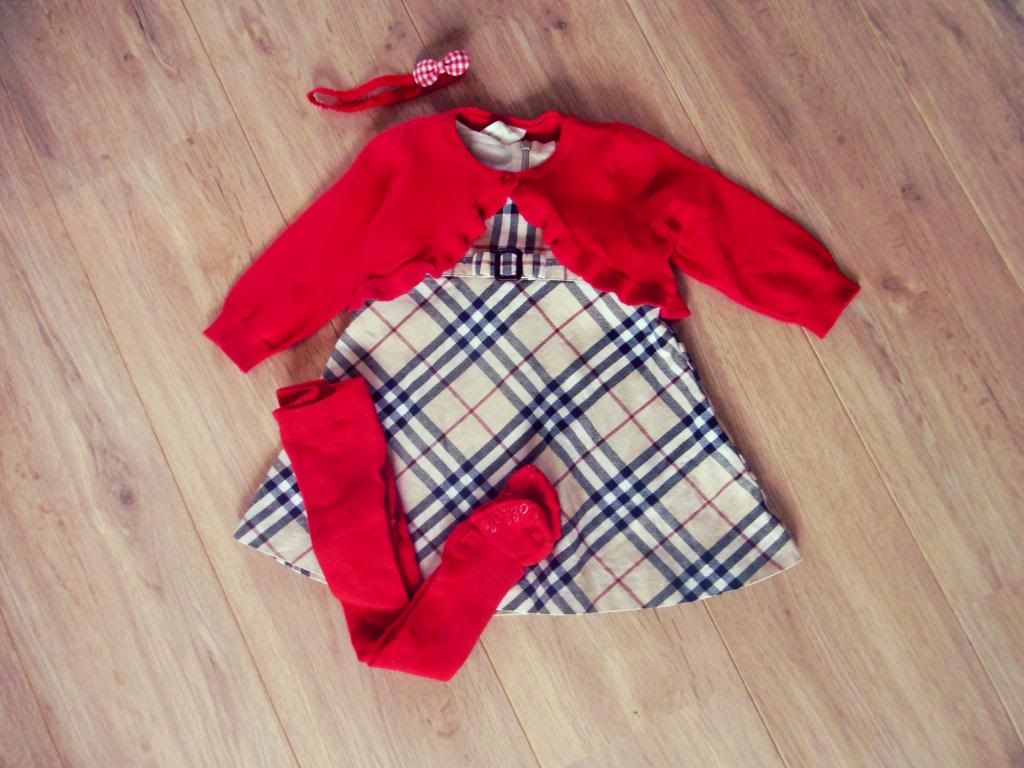 Charlotte's is wearing a checked dress by Burberry, a red cardigan by H&M, a red headband by Claire's and red tights that I got from some local store. I bought all these items separately, but luckily it´s all practically the same shade of red. Phew!!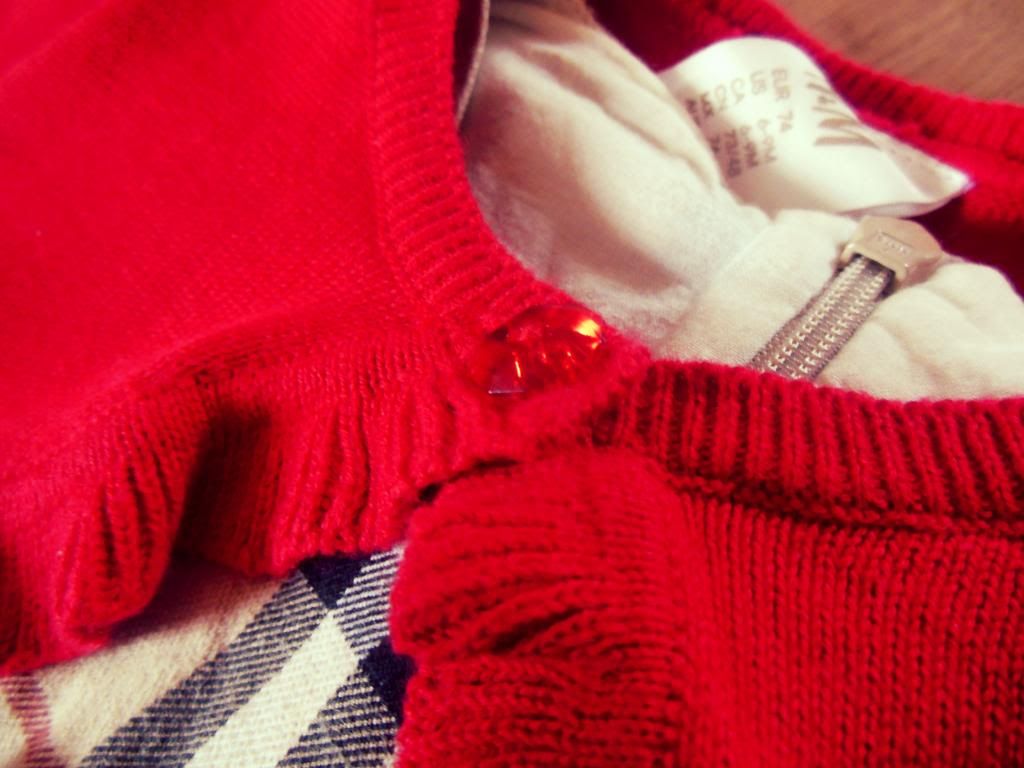 The red cardigan has a cute ruffle detail and has one big sparkly button. It does run a bit big though. I got Charlotte a size 6 to 9 months and it fits like a glove!
The headband isn't new. I bought this at Claire's a couple of months ago and I figured it would come in handy for Christmas, eventhough I had no idea what her Christmas outfit would look like.
My outfit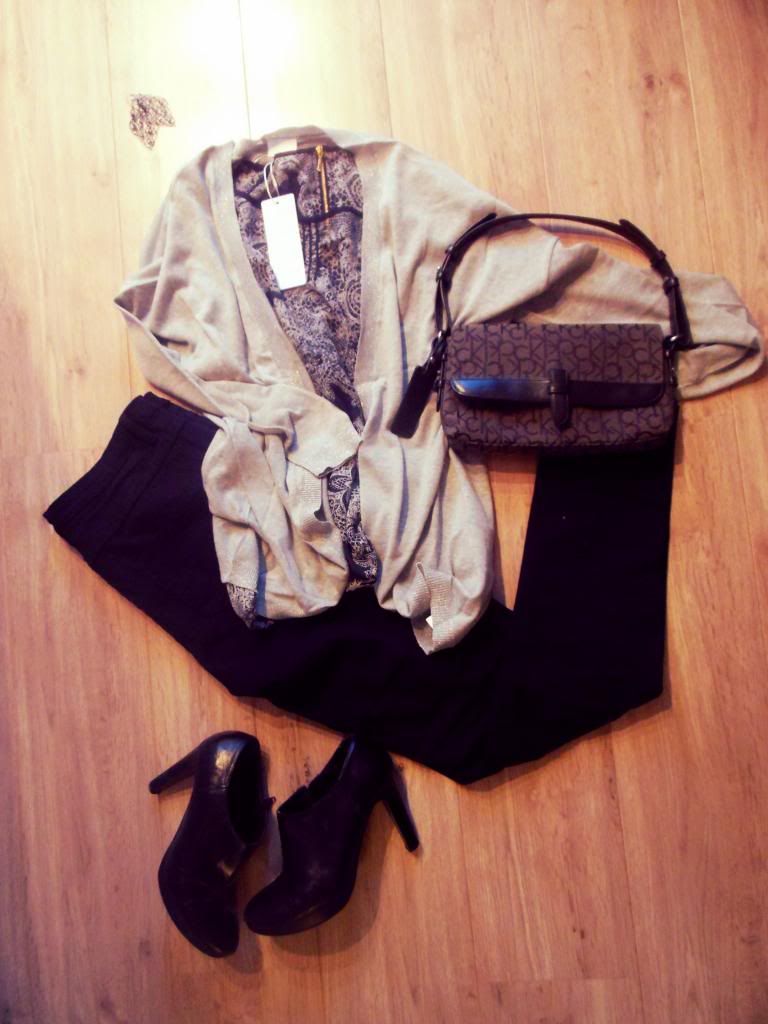 My entire outfit is by Vila, as usual! It's a Danish brand I believe, so you can't get it everywhere. But for who's interested, you can purchase their clothing online at http://www.asos.com. My outfit consists of a simple pair of black pants, a black and white top and a flowy gray cardigan. The shoes, handbag and earrings I already owned. The black leather high-heeled booties are by a brand called Zign, the black and brown handbag is by Calvin Klein and I don't remember where the earrings are from. Sorry! It's quite casual for the holidays, but with a little baby running around putting on something fancy is really the last thing on my mind!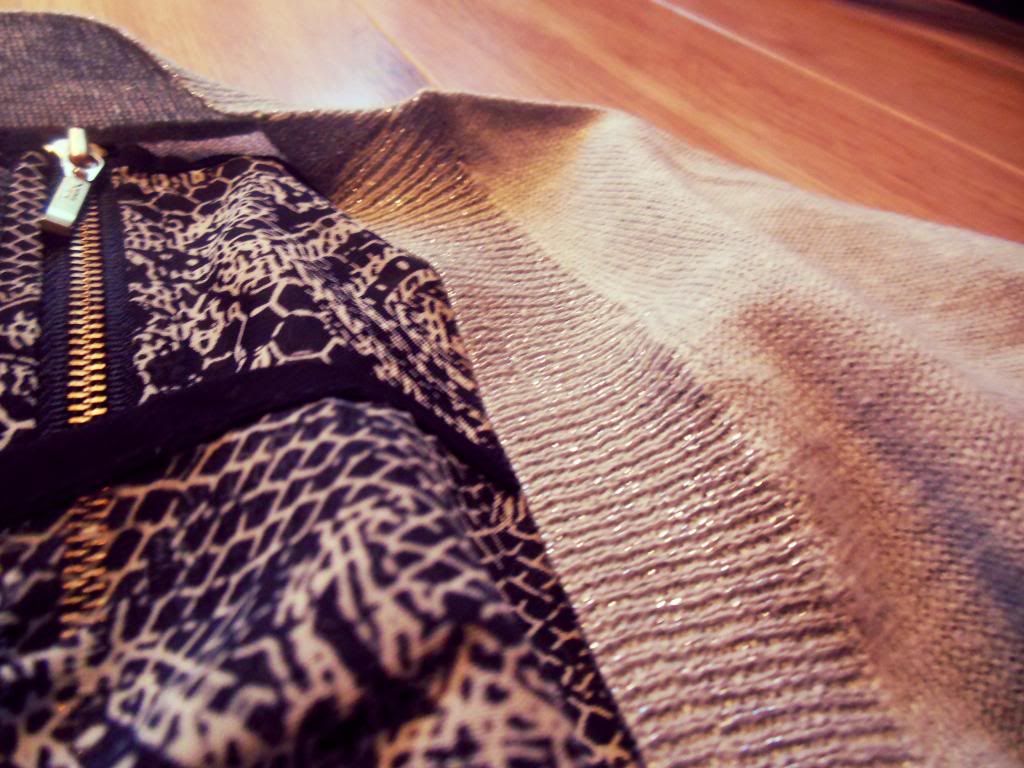 The top has a black and white baroque print. I thought that would be very suitable for the holidays for some reason. It's a very soft sheer fabric. Very comfortable! The gray cardigan has glittery thread at the ends which makes it a bit more festive.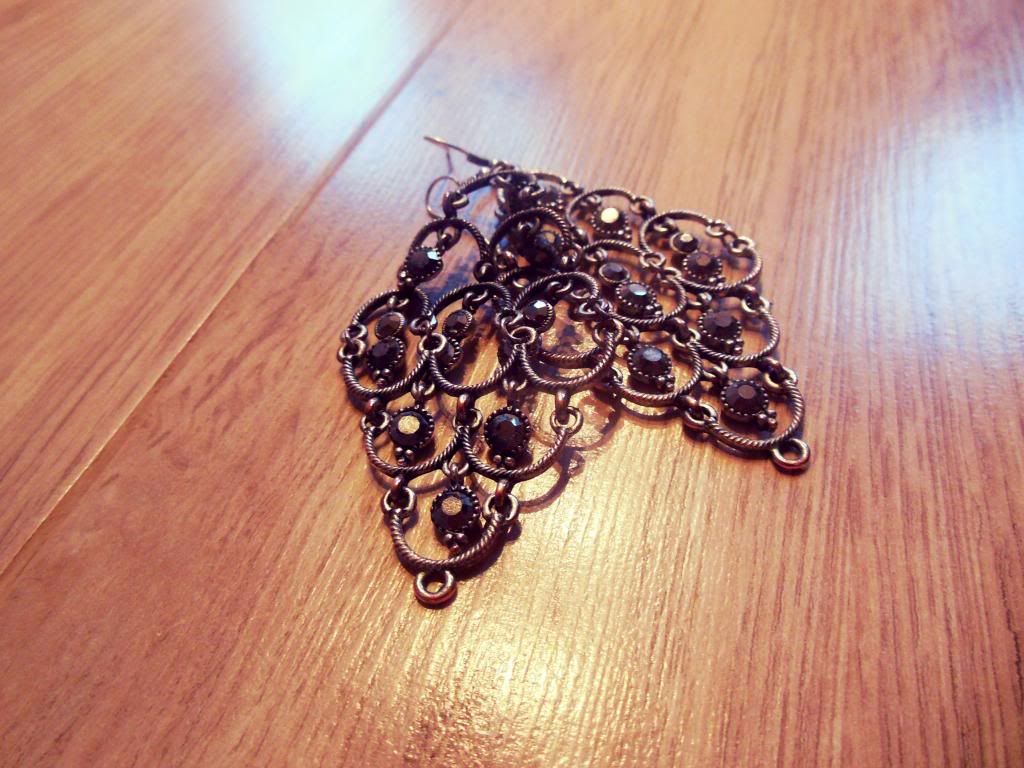 My charcoal earrings. They are definitely one of my favorites! They are a bit ruffed up because I have been wearing them for years, but I still love them. I probably should start looking for a pair of earrings to replace them with. Well, that's what we are wearing this Christmas. Do you have your Christmas outfit picked out yet?
Kisses!