If you are anything like me, you like things to match a little. And eventhough I love to match outfits, I really can't stand those overdone mommy and baby outfits. I like things to be subtle. So that often leads to slightly color-coordinated outfits for me and Charlotte. I think It's cute and it just looks better in photographs. So this is what we're wearing today!
My Outfit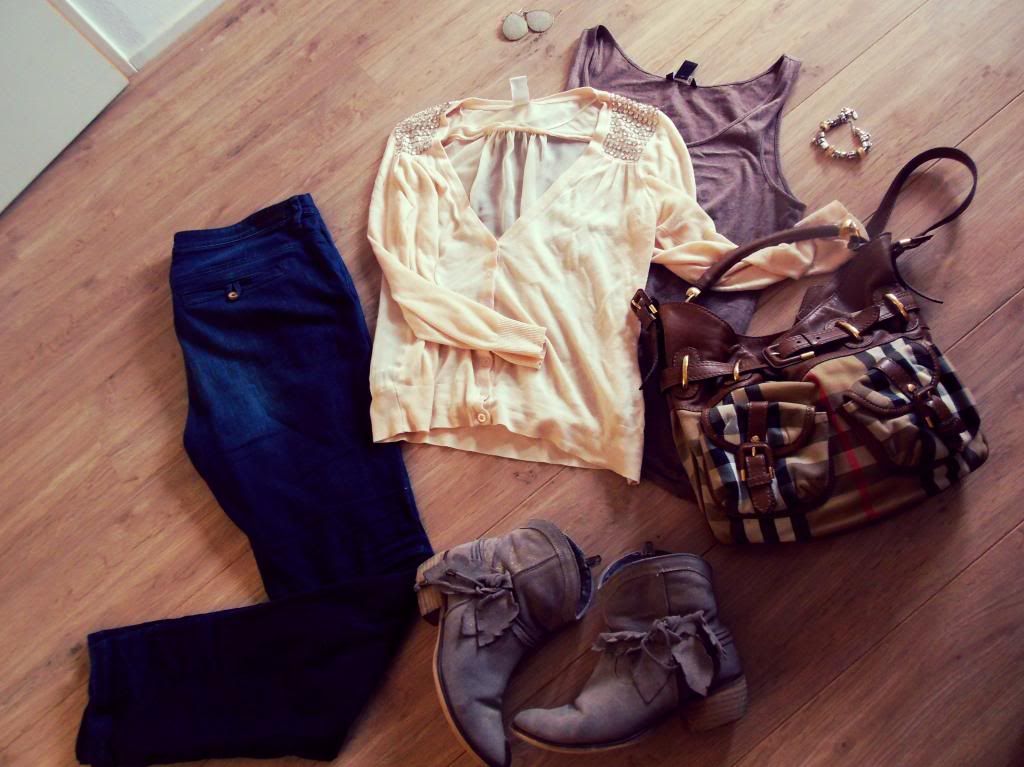 I'm wearing my favorite denim chino's by Esprit. I actually ended up buying a second pair since I love it so much. I can now literally wear it every single day! But I won't... I don't want people to think I'm wearing the same pair of pants all the time and start question my personal hygiene. Definitely don't want that! So I make sure i throw in a different style of pants every once in a while!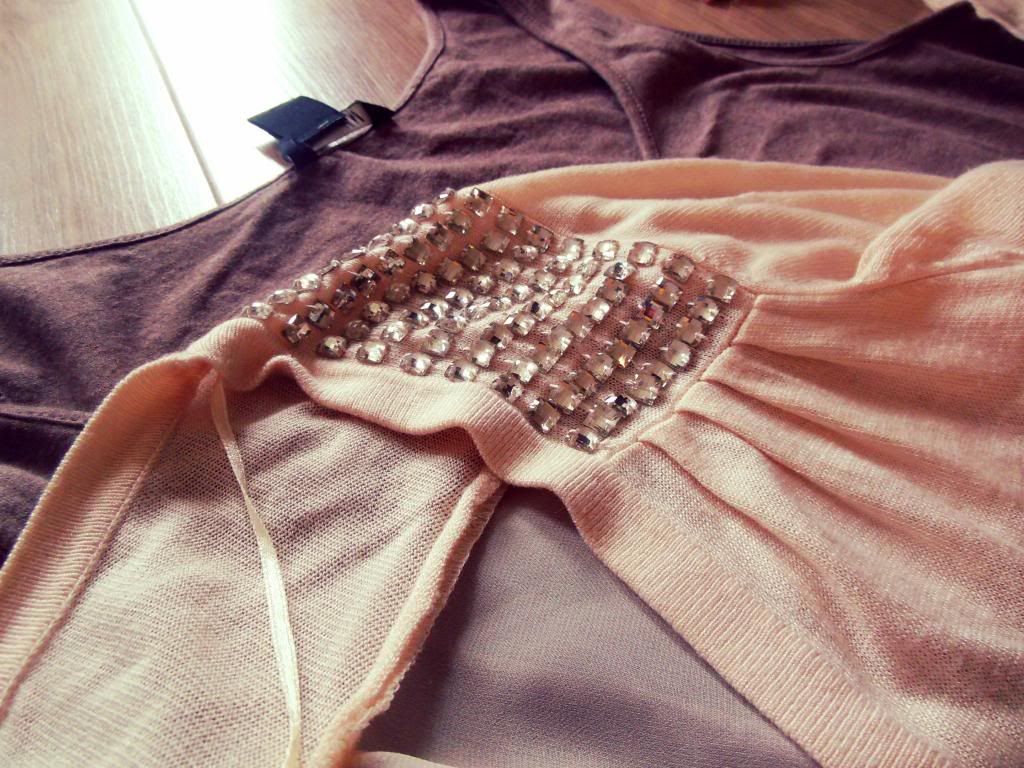 The vest is by Vila and I think it's absolutely gorgeous! It has rhinestones on the shoulders and a sheer backpanel. Underneath that I'm wearing a simple plain brown cami by H&M.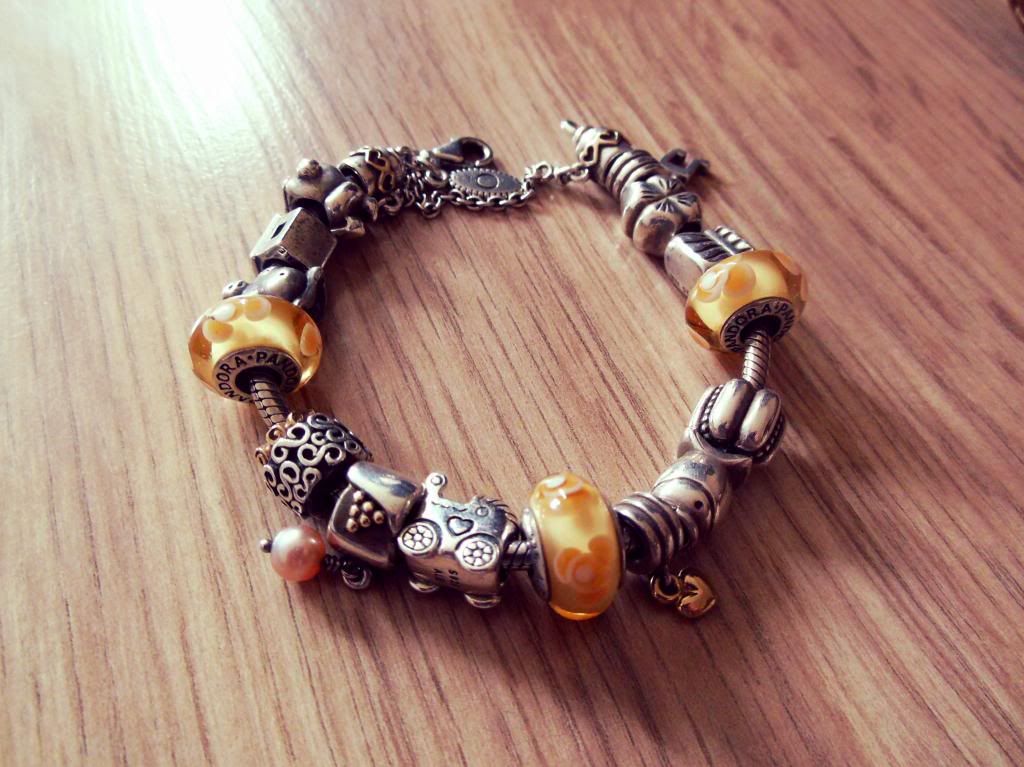 The charm bracelet is by Pandora. I love this bracelet because all the charms on it represent a certain special event in my life. You can see the babystoller, which obviously stands for having my little girl. There are also charms on it for buying my house, graduating, my new job and so on!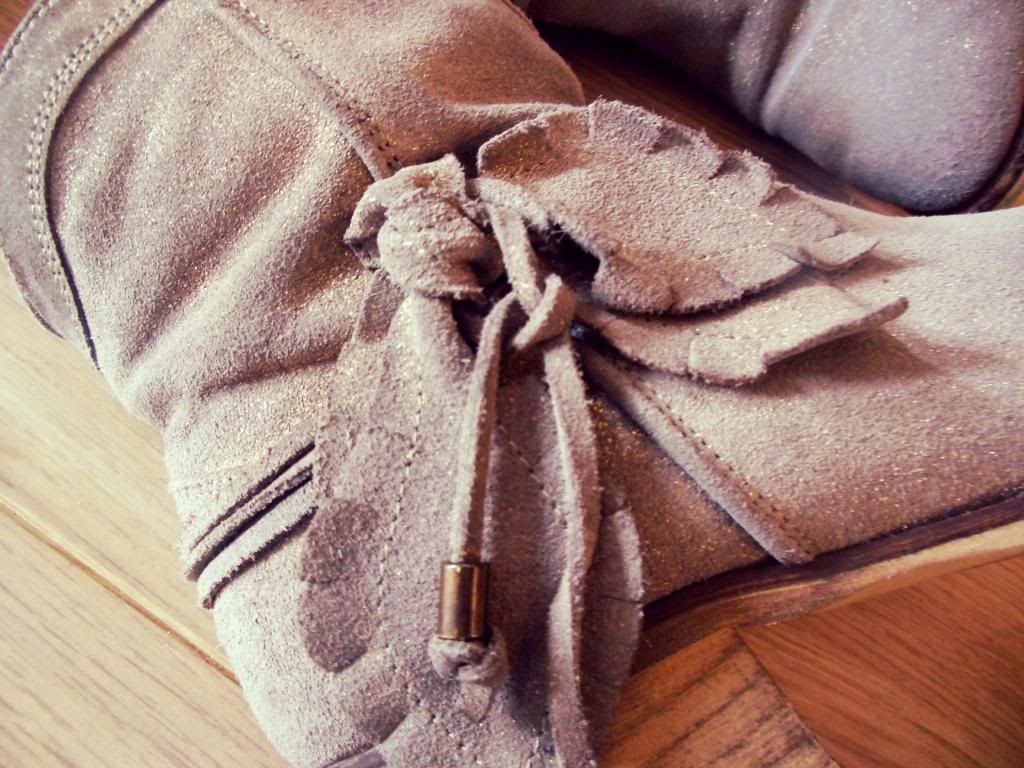 The ankle boots are by an Italian brand called Cellini and they are brown with subtle gold sparks on it. It has leafs on the sides which I absolutely love for fall. It looks so seasonal!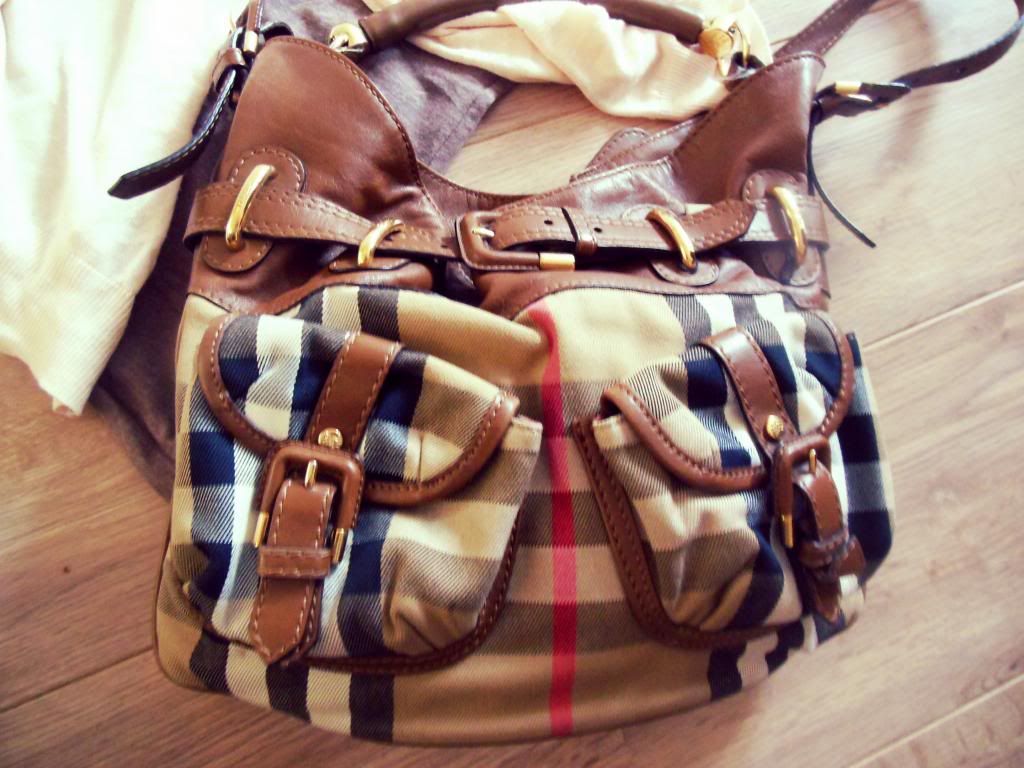 The bag is my Burberry drawstring Bromley bag which I've had forever. The quality is so amazing that it still looks brand new eventhough I've been using it for years! I'm not a big spender, but investing in an item like this is just so worth it.
Charlotte's outfit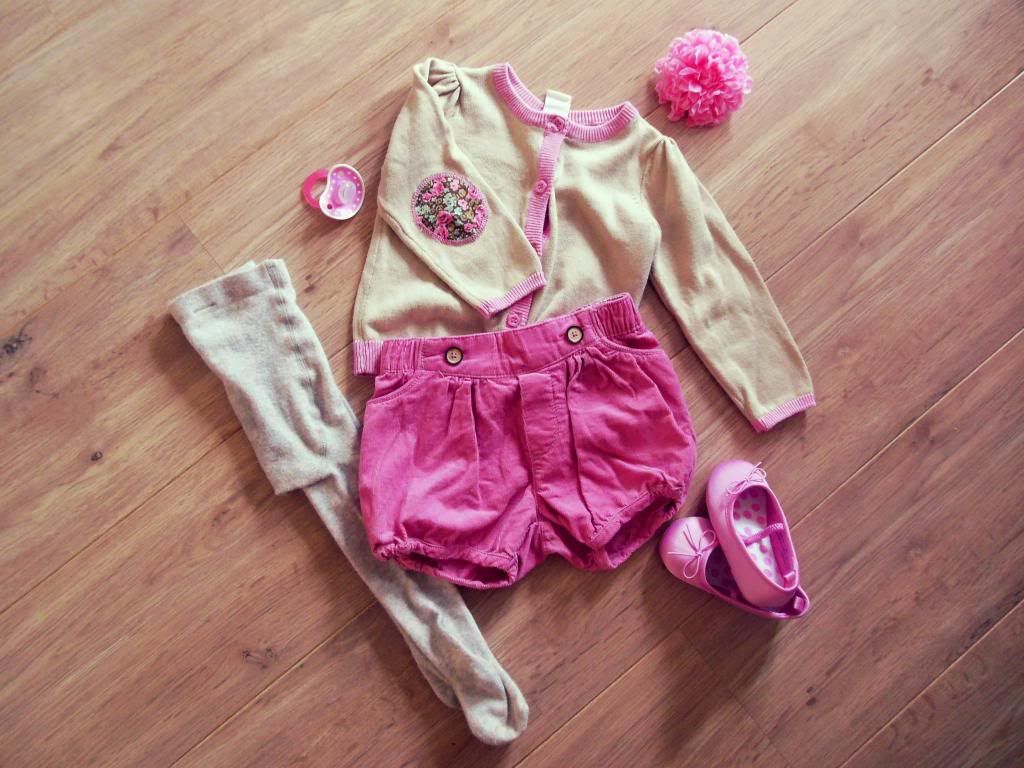 Charlotte's outfit is almost completely from H&M, except for the pacifier and the bow. The pink pacifier is by a swedisch brand called Bibi and they really have the best quality pacifiers. They come in all these cute colors and patterns as well! The tights and shoes are in stores right now. The vest and shorts are from last year, but they still carry simulair styles. I saw these shorts in blue just a few days ago. When I found out I was having a girl, I might have gone a bit overboard with the whole shopping thing. I bought alot of sizes in advance!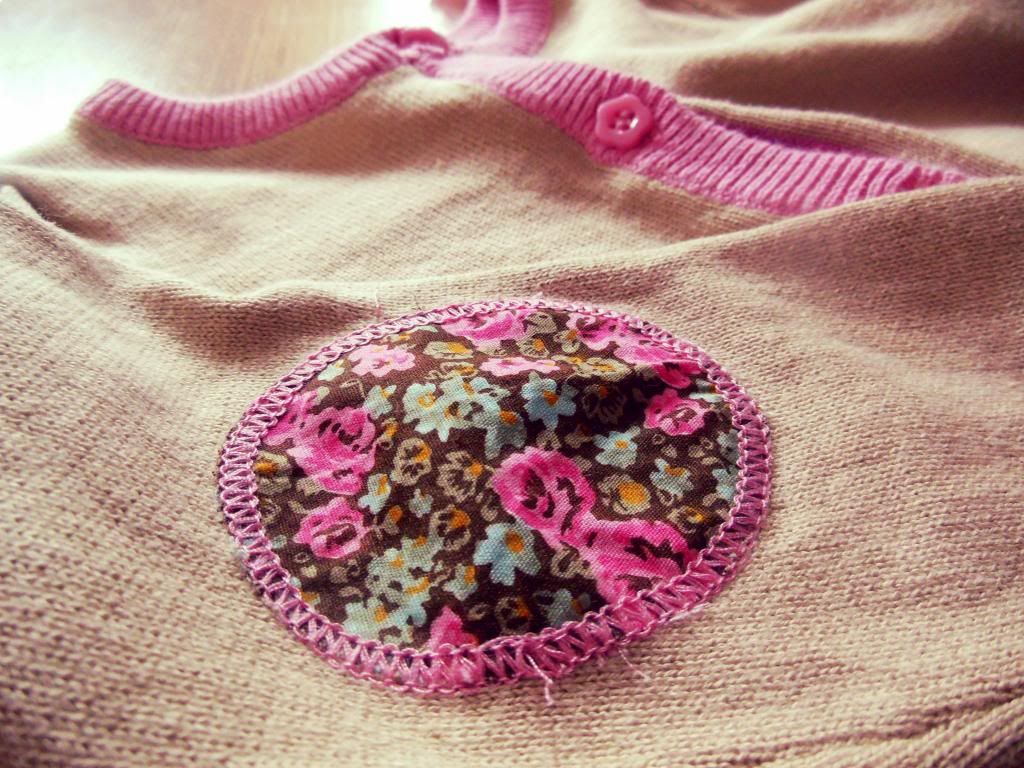 The vest has cute floral elbow patches and the little bottons are shaped as flowers. So cute! And I love the colors!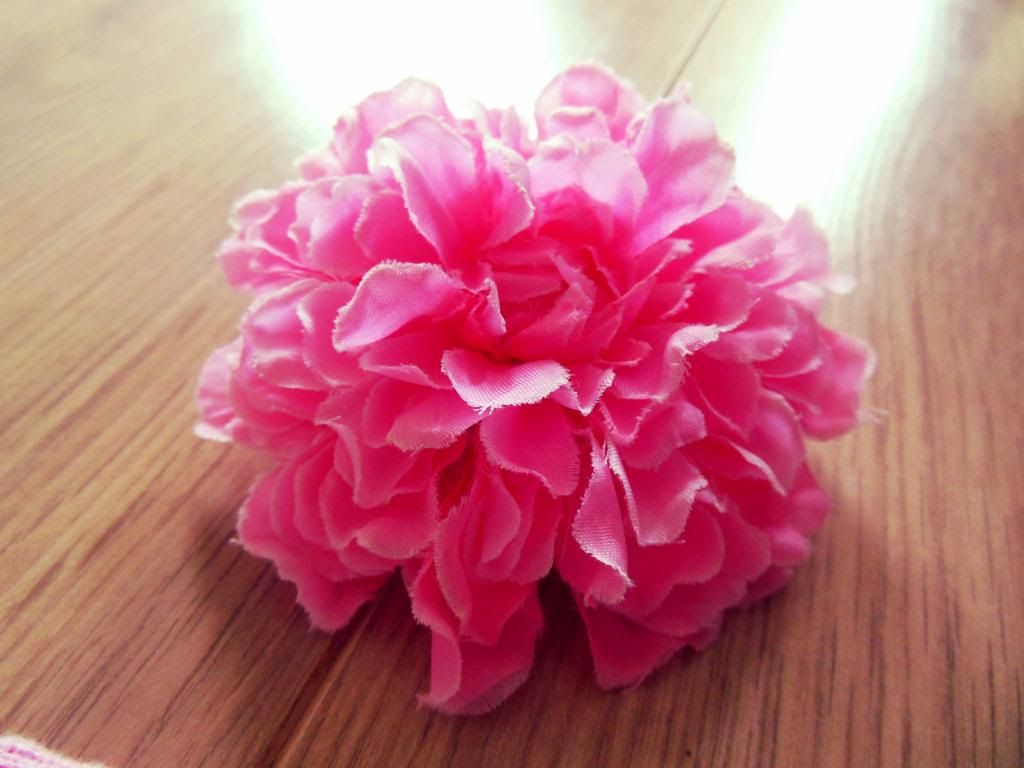 And her bow...I really love bows! I got this one at a webshop. I can't remember which one, but there are alot of shops that sell this particular bow. It has a big pink flower with a white band.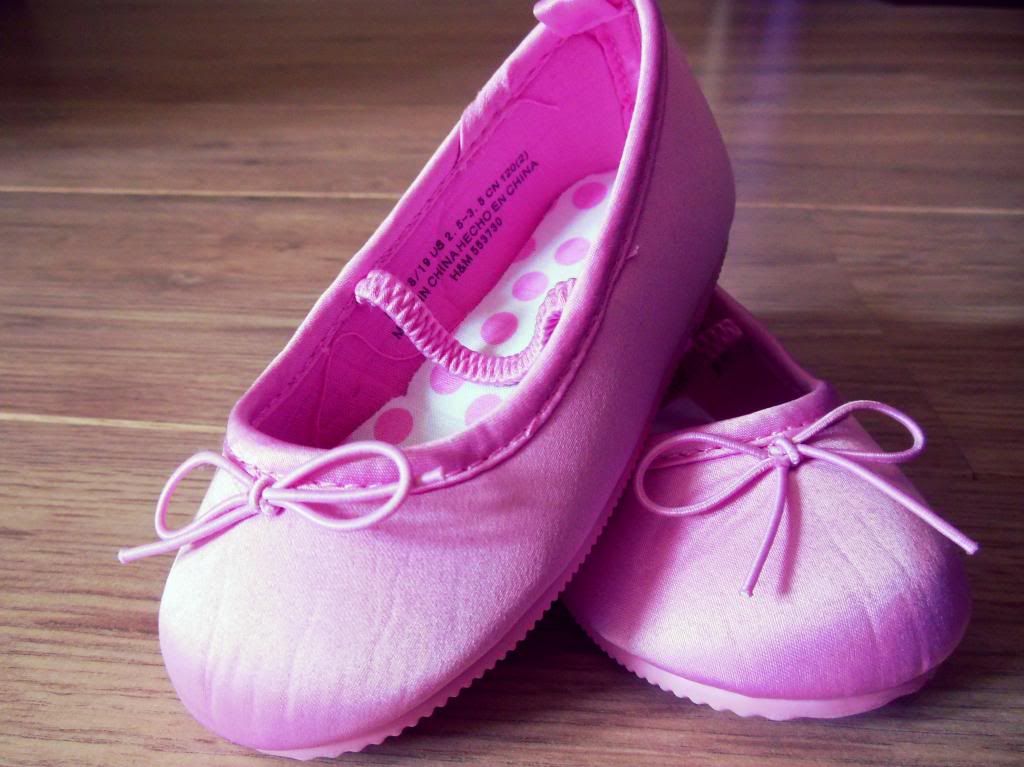 Shoes! I love stocking up on little shoes for Charlotte. I don't think It will be much longer before she'll take her first real steps. She's already gliding along the coffee table like a little pro!
So there you have it, our outfits of the day! I I'll try to do the next one with us actually in them!
Kisses!