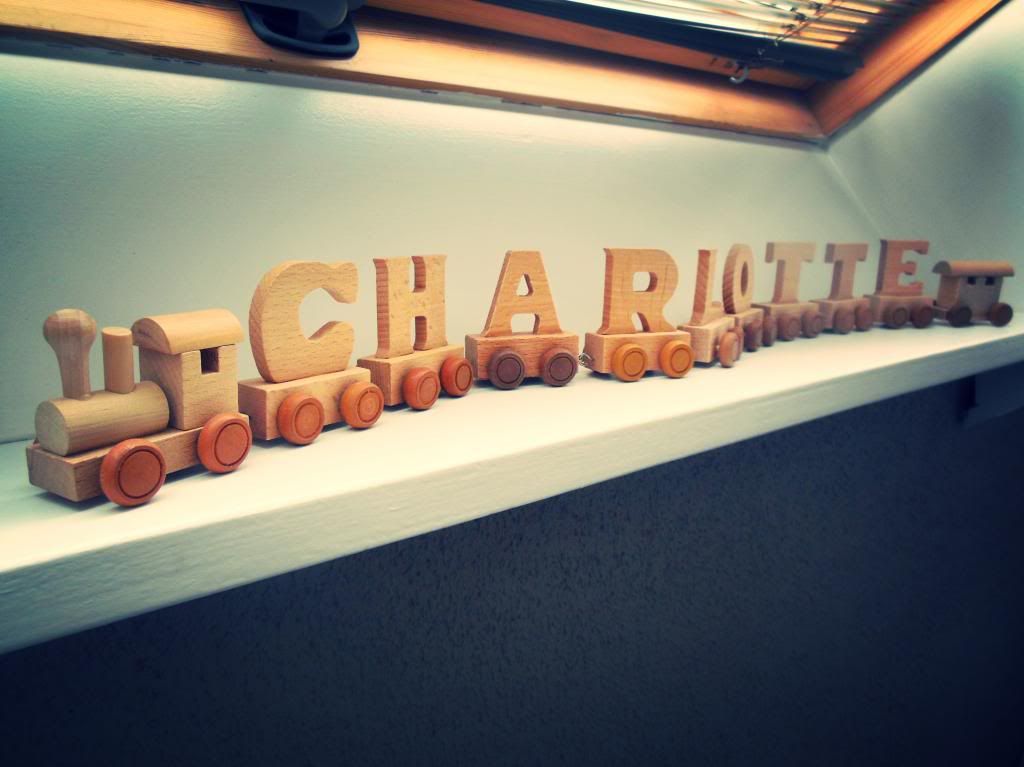 I can't believe I haven't done one of these yet! I absolutely love nursery tours. When I was pregnant with Charlotte I just couldn't think of anything I'd rather do with my spare time than scroll through dozons of blogs and vlogs about decorating nurseries. Such a great way to get inspired to decorate your own! Now the nursery we put together for Charlotte is pretty low-budget. We pretty much only splurged on the new floor and wallpaper. Those were really the biggest expenses. But I really love how it turned out! The train in her windowsill was a gift from my brother. I absolutely love it! My boyfriend is really into trains and such so it only makes sense that Charlotte has one as well!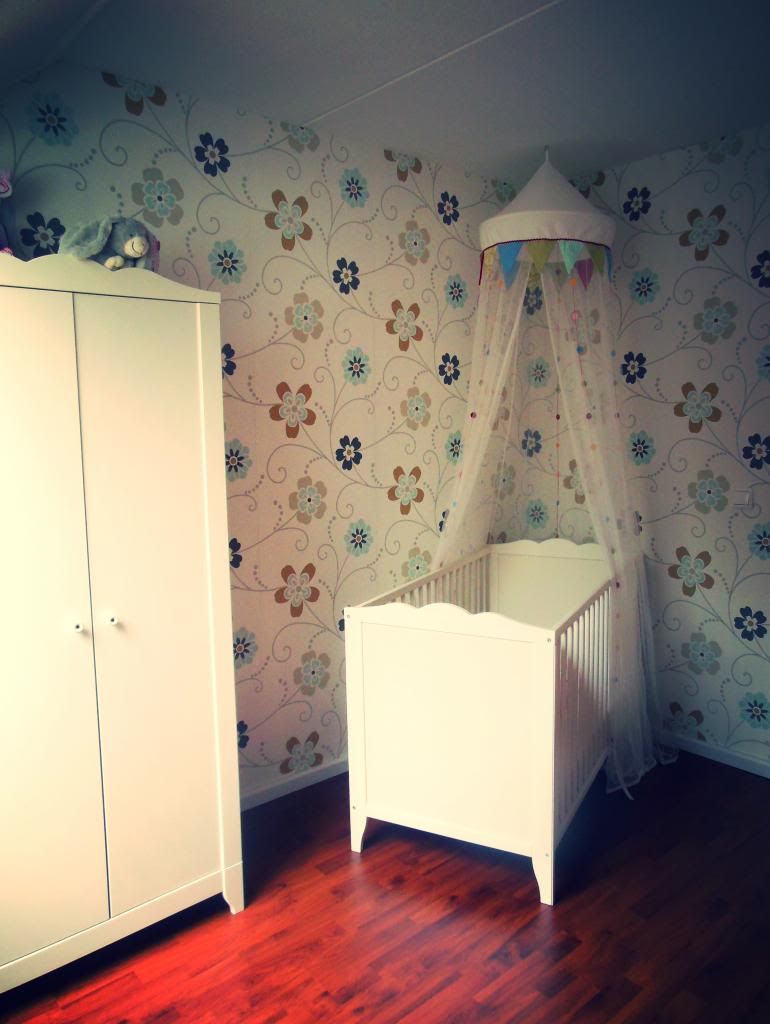 On this picture you can see her wardrobe and her crib. Both are from Ikea. They were already super inexpensive to begin with, but they offered a package deal making the furniture even cheaper! I think these pieces are very cute. I also love that the pieces arn't that bulky. Charlotte's room is pretty small and alot of the bigger, expensive furniture wouldn't even fit in her room. This is perfect for her nursery!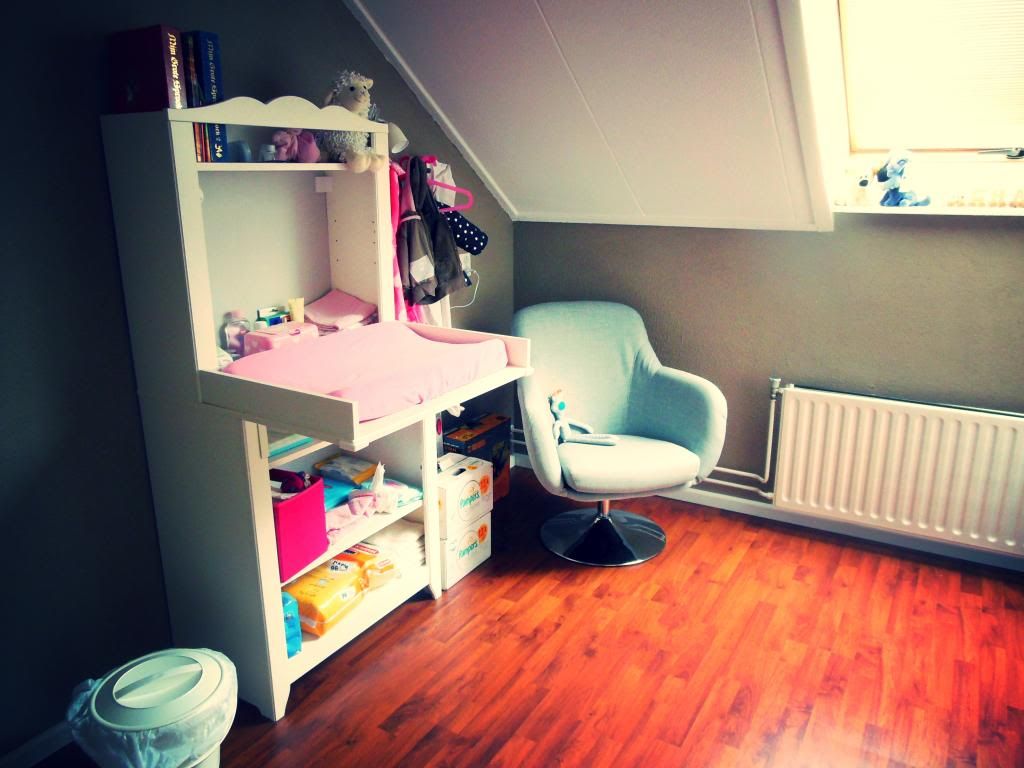 And this is the other side of the room. Instead of using wallpaper for her entire room, we decided to paint the walls on the other side taupe. It is actually the same color we used in our living room and we had some paint left. I think it's a very pretty color and it gives the room a more mature look. This room can easily be transformed into a toddler or little girls room. On this picture you can see her dresser and her comfy chair.
Now we did start off using bedding, but decided fairly quickly that it would be saver to just start using a wearable blanket instead. Charlotte moves around so much that she usually ends up with with her head at the foot end of the bed. We were just so afraid she would get her head under her bedding and wouldn't be able to get free. She's one wild baby!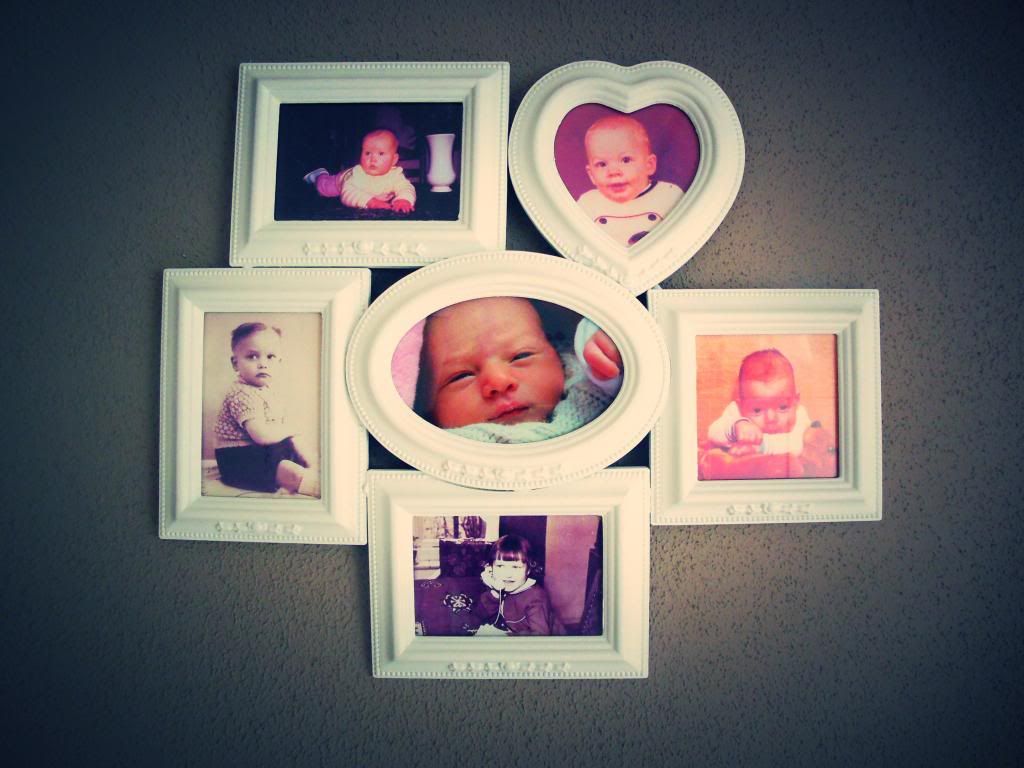 Now this is actually one of the favorite things in her room. It's a picture frame that holds baby pictures of Charlotte, me, her daddy, uncle, grandma and grandpa. Unfortunately my dad passed away a year before Charlotte was born. I have been struggling with how I can incorperate him into Charlotte's life. He was a very important person in my life, and I want him to be a part of hers. I think having his baby picture in het nursery is a great way to start.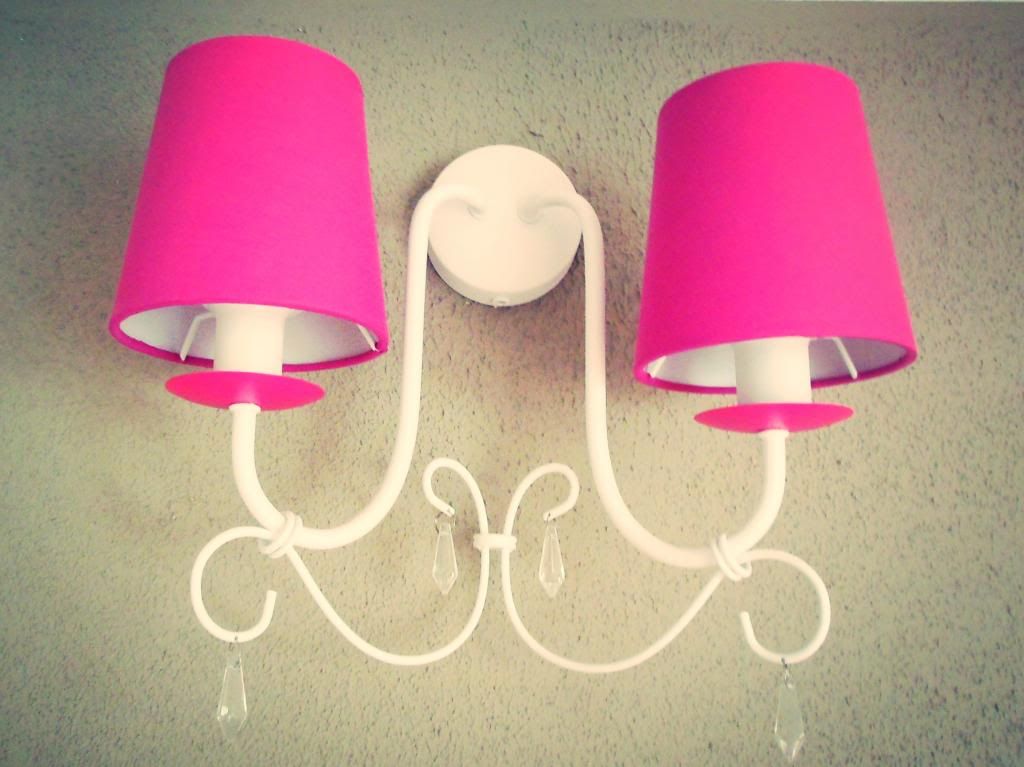 And last but certainly not least- the princess lamp! Every little girl needs something princessy in her life! :) And that's it for Charlotte's nursery tour!
Kisses!